©Favoreat / M. Anglada
Start off the evening with a veggie-forward flatbread so guests can grab a piece and get to mingling! We're loving fresh white asparagus with Silvaner, a herbal, bright white wine bursting with juicy, salty melon flavor. To bring out the best possible pairing, shave asparagus thinly and place on homemade flatbread with olive oil before baking. Once warm, dollop cool, creamy ricotta on top! 
Summer means it's grilling season! So, head to the backyard and get ready to give fresh seafood the attention it deserves! Grilled salmon actually pairs quite nicely with a light, tannic red wine. We recommend a German Pinot Noir, or Spätburgunder.
Salmon not your style? Grilled shrimp is the perfect grilling alternative. Pair with a dry, citrusy  German Grauburgunder (Pinot Gris). Brush shrimp with a tropical glaze before putting them on the BBQ  to lean into those refreshing, fruity flavors!
What would a summer party be without ending the night on a sweet note? Take advantage of stone fruit season and whip up a perfect peach crumble with cinnamon, nutmeg, and lemon. Pour a Late Harvest German Riesling, already showcasing natural honey notes with a fruity tang, to complement this dessert and take your hosting status to the next level.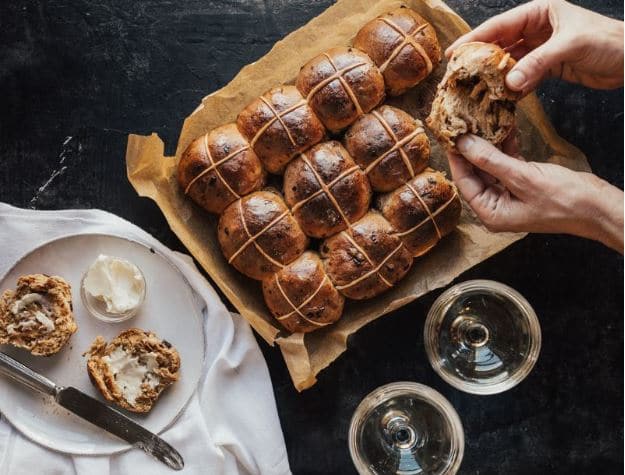 © Favoreat/Chloé Crane-Leroux