27 November 2019
The $20 wines you need for Thanksgiving
The turkey has been basting for hours, your kitchen smells amazing and – most importantly – your house is filled with family and friends: it's time to toast Thanksgiving! Despite the myriad of flavours vying for attention on the traditional Thanksgiving table, choosing a wine for your full house of guests does not have to be tricky or leave you worried about your wallet. Thanksgiving calls for wines that deliver on fruity, autumnal flavours but that don't overpower its turkey & gravy centrepiece. We're also looking for wines to help your palette stay fresh because, let's be honest, Thanksgiving is an endurance sport.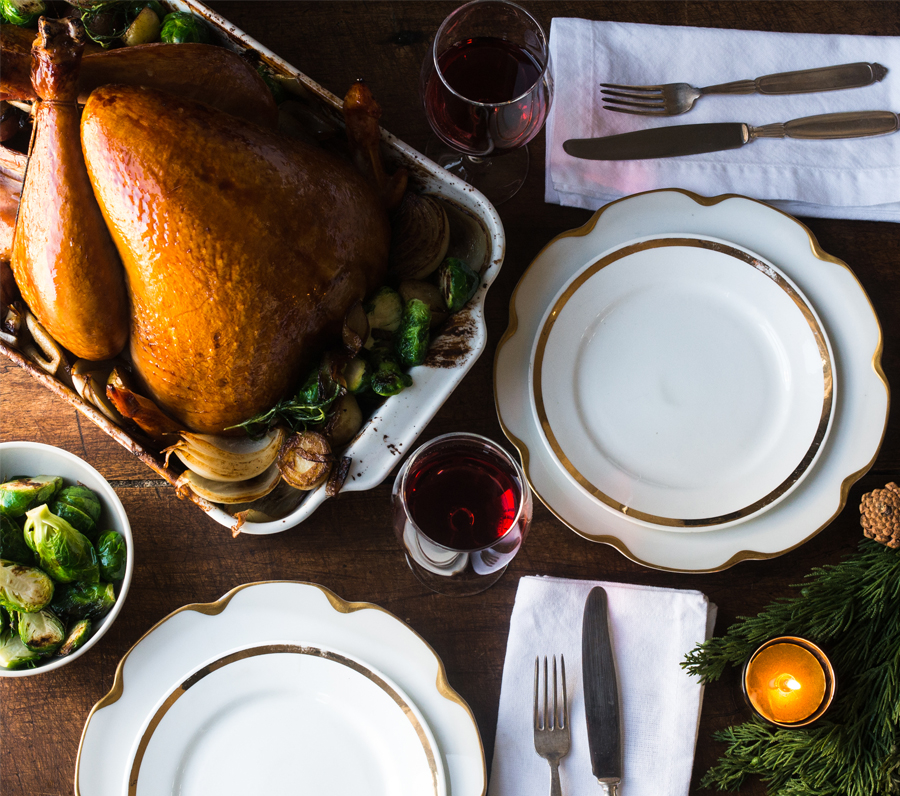 © Favoreat/Vincent Pflieger
After Halloween, it's Thanksgiving time! Pinot Noir is one of turkey's best friends, with its fruit flavours and herby character. Look for a Spätburgunder Pinot Noir from the Pflaz region in Southern Germany: juicy and a little spicy (like a great cranberry sauce), it also tastes of the freshness of the mountainous riverside hills it grows on. This is a wine that will not overpower your table and yet its soft tannins sit naturally alongside buttery green beans or Brussel sprouts. Chill the wine just a little before serving so that the fruit really shines. 
Look for a crisp and dry White Bordeaux Blend from Graves AOC, made from 50% tangy, citrus Sauvignon Blanc and 50% richer Sémillon. Sauvignon Blanc has wonderful citrus and herbal notes which make it a friend of sage, while the warmer, lightly nutty Sémillon will complement the richness of your dishes. Higher acidity from wine naturally makes your mouth water, refreshing your palette before your next layered bite of creamy mashed potatoes and gravy.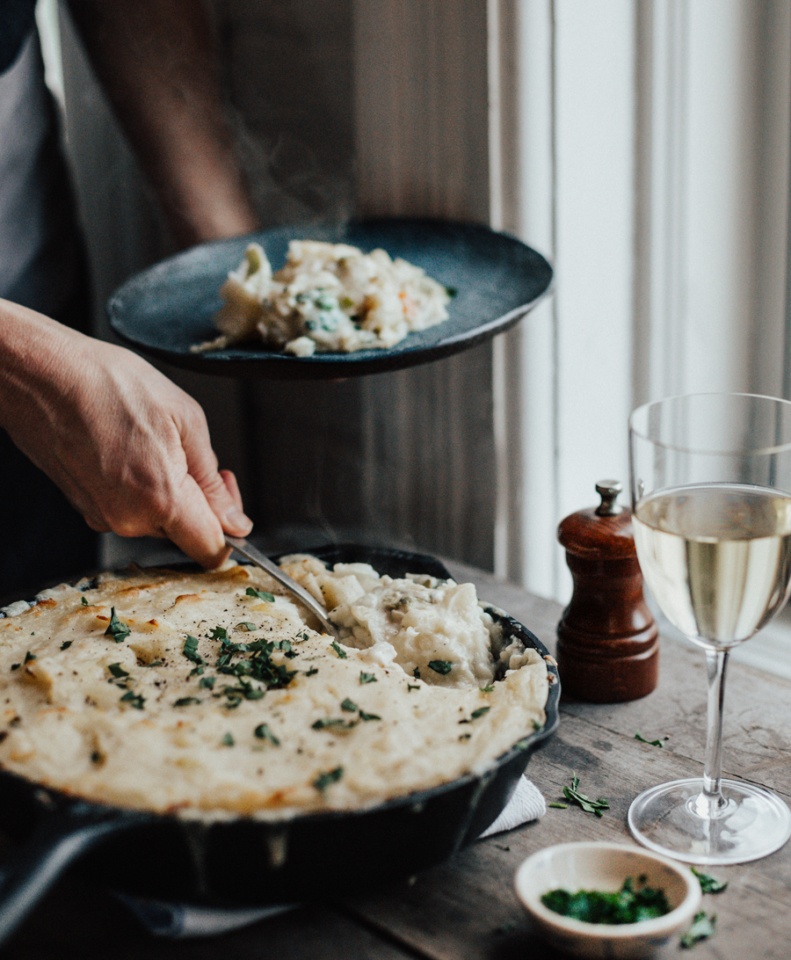 © Favoreat/Chloé Crane-Leroux
You might be surprised we're recommending a second Spätburgunder, but Germany ranks third behind France and the United States among countries planted with this most revered of grapes among winemakers. The region of Rheinhessen in South Germany increasingly produces lovely Pinot Noir, full of cherry, pepper and autumnal aromas that feel like autumn in a glass. Keep an eye out for the words "Spätburgunder" (which translates to "late-ripening Burgundy") and/or "trocken" on the label which indicates a wine will be dry. And impress your family with your German while you're at it. 
And finally, if you are a fan of turkey's darker meat, why not try a biodynamic Bordeaux Red Blend from Côtes de Bordeaux? You can expect a non-oaky, fruity blend of Cabernet Sauvignon, Cabernet Franc, Carménère, Malbec or Petit Verdot with aromas of jammy black fruits like plums, currants and cherries. The youngest AOC in Bordeaux, the Côtes de Bordeaux merged four previously recognised regions in 2009 and its modernity does not stop there. The sub region of Castillon Côtes de Bordeaux already boasts 25% of producers who have changed or are changing to biodynamic practices. And that is some news to be thankful for.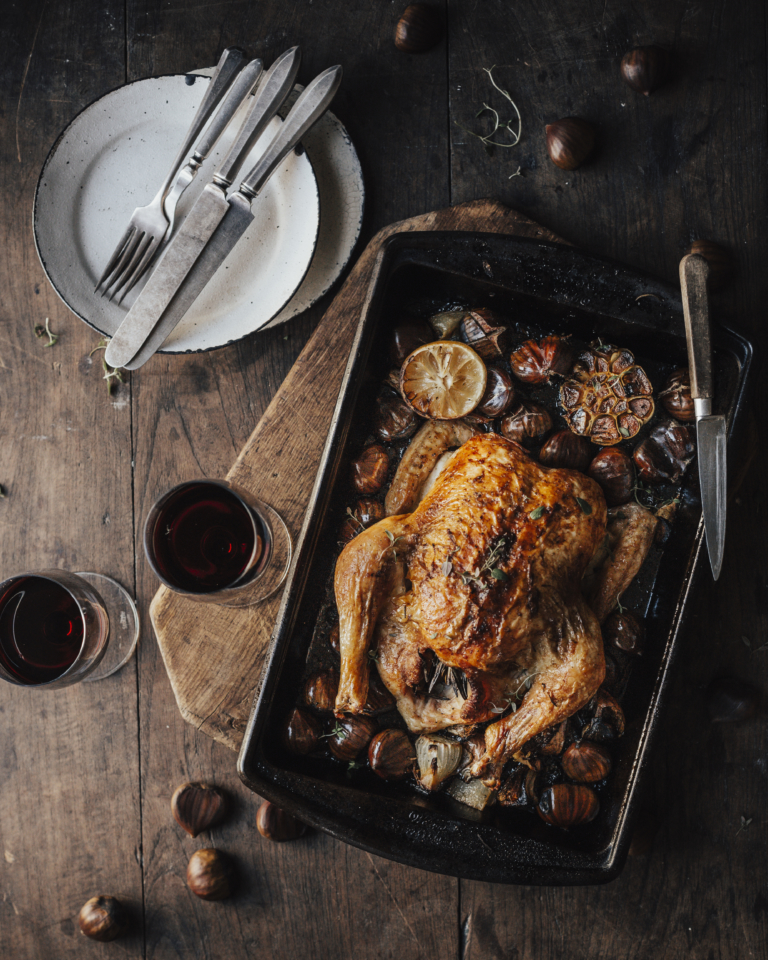 © Favoreat/Chloé Crane-Leroux
Read also...