Photo credit: Xavier Milhade Wines
Welcome to #BehindtheVines, a series that profiles one producer from Bordeaux or Germany to give you a new perspective on the growers who prune, pick and package your favorite wines. This month, we're highlighting Marc Milhade and Elodie Richard Milhade of Château Recougne, Château Boutisse and Château Tour Bayard in Saint-Emilion. Together, the siblings are working to bring new techniques to the region while capturing their family's rich values in every bottle.
Meet Marc Milhade and Elodie Richard Milhade
Estates: Château Recougne, Château Boutisse and Château Tour Bayard
Region: Saint-Emilion
Focus: Reds (Merlot, Cabernet Sauvignon, Cabernet Franc, Malbec and Carménère); Whites (Sauvignon Blanc, Sémillon and Sauvignon Gris)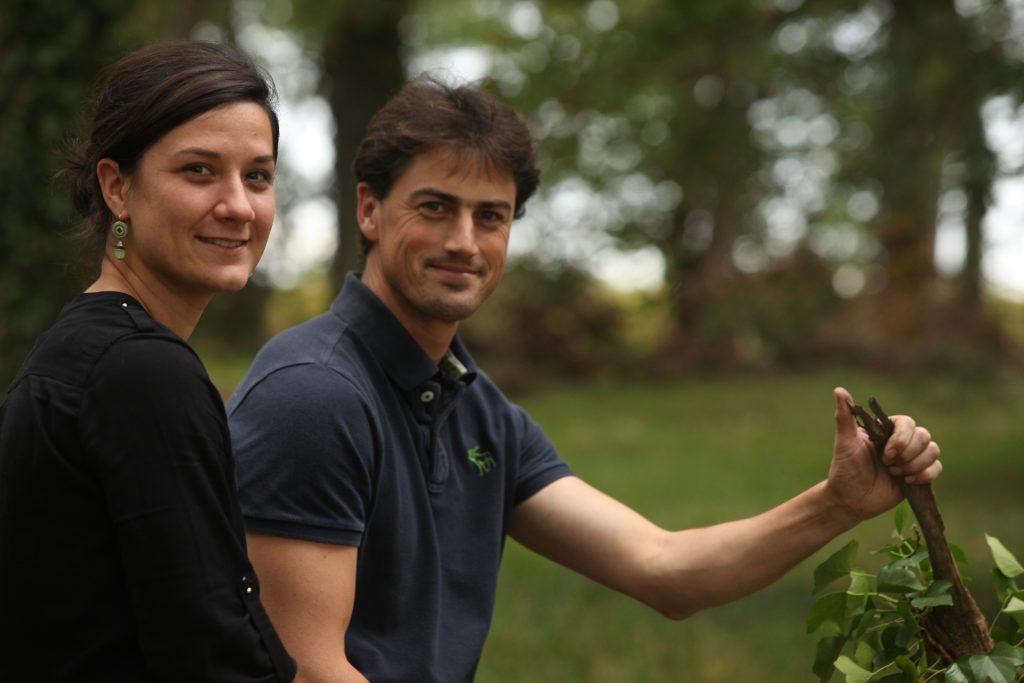 Photo credit:  Xavier Milhade Wines
Background
The Milhade family established their roots in the Saint-Emilion region of Bordeaux in 1938, beginning with the historic Château Recougne. Well-known  in Saint-Emilion, Château Recougne has produced wines for over 400 years. Its name is said to have been given by King Henri IV in the early 17th century in "recognition" of the fine quality of its wine.
Over the last decades, the Milhade family has solidified Château Recougne and its 247 acres of vines as a leader in Bordeaux Supérieur red wines, though its dry whites and rosés are also renowned for their high quality and immense aging potential. Each generation of the Milhade family was raised among these vines, living and breathing winemaking since childhood.
Marc and Elodie's father, third-generation winemaker Xavier Milhade, bought Château Boutisse in 1996, located among the greatest Saint-Emilion Grands Crus. Marc took over the estate in 2005 at the age of 25, managing the vineyards and wine production. Elodie joined her brother in 2010, handling the family business' finance, commerce, and distribution.
Together, the siblings have transformed the quality of Château Boutisse, implementing HVE3-certified practices since 2018, with the estate converting to organic farming in 2020. Thanks to Marc and Elodie's balance between modern methods and quality tradition, the château earned its rank as Grand Cru Classé in 2022.
Today, the Milhades also oversee Château Tour Bayard in Montagne-Saint-Emilion, owned by Elodie's husband Julien. These three estates are housed and distributed under Xavier Milhade Wines, with the character and tradition of the Milhade family captured in every bottle.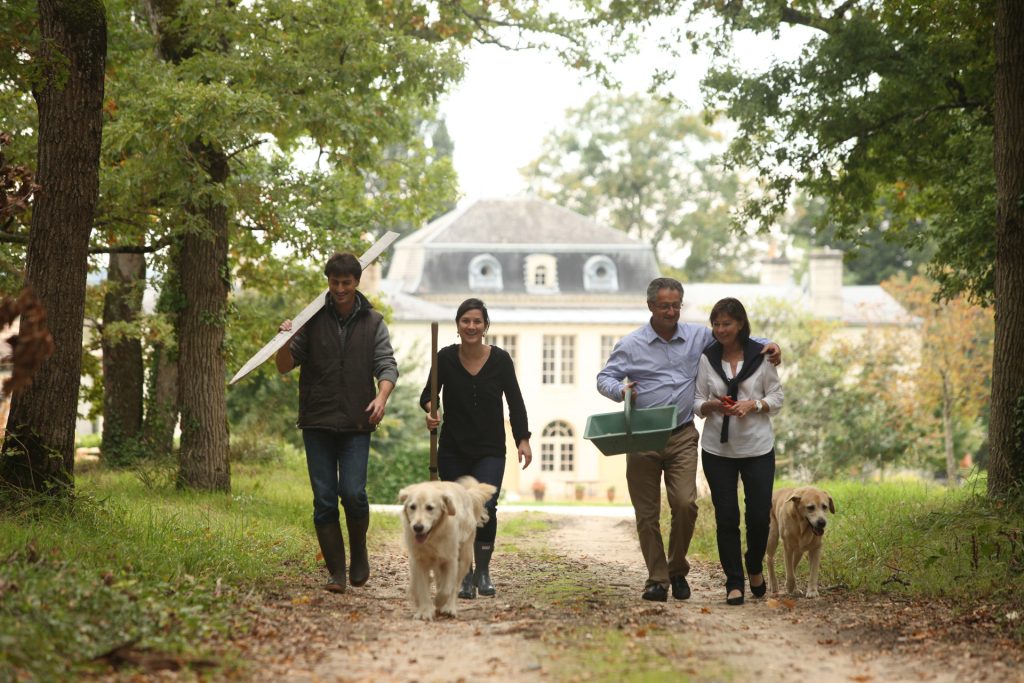 Photo credit: Xavier Milhade Wines
Wines
The Milhade's châteaux consist of 308 acres of vines across the Saint-Emilion region. All three estates have been certified "High Environmental Value" Level III since 2018, the highest level of certification promoting environmentally friendly practices.
Dominated by clay and limestone, the soils of Saint-Emilion are best suited for red grapes. Each château produces fruit-forward red wines with earthiness, concentration and energy, which are influenced by each unique terroir. These wines are marked by their unique aging potential, with wines from Château Recougne's 1952 vintage still drinking flawlessly.
Just under 25 acres of Château Recougne's vines produce white grapes, which is a rarity in the Right Bank of Bordeaux. This particular parcel offers clay-limestone soil over a layer of iron-rich clay, producing a zesty Bordeaux Blanc made of Sauvignon Blanc, Sémillon and Sauvignon Gris best enjoyed with fresh seafood.
While harvest and cellar practices vary by château, every estate under the Xavier Milhade brand is sure to deliver on both quality and complexity, with each bottle proving that less intervention in the vineyards and the cellars lead to outstanding wines with timeless elegance and power.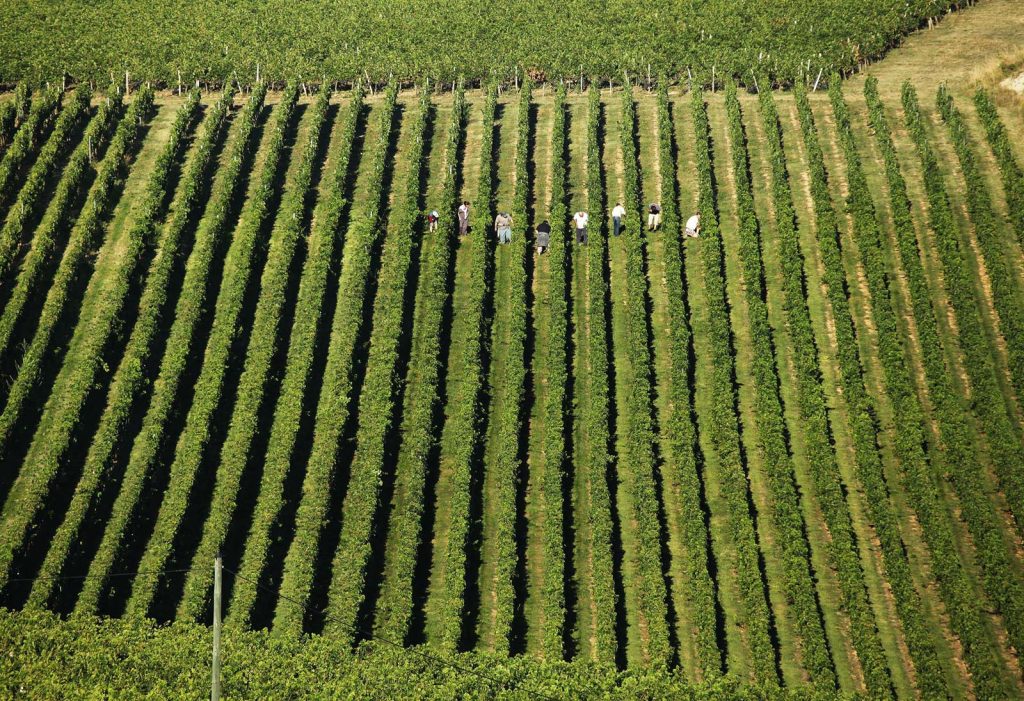 Photo credit: Xavier Milhade Wines
Free Flight
Most recently, Marc, Elodie and the Milhade family created a range of wines called Vol Libre from the 2020 vintage. After purchasing an ecological hot air balloon in 2019, the siblings were inspired to create a new style of wine that inspires exploration and freedom.
Each Vol Libre wine is made from a single grape variety with light, fruity character and a surprising structure. The wines, which reflect the environmental focus of the châteaux and hot air balloon, are meant to be enjoyed young by wine connoisseurs and beginners alike.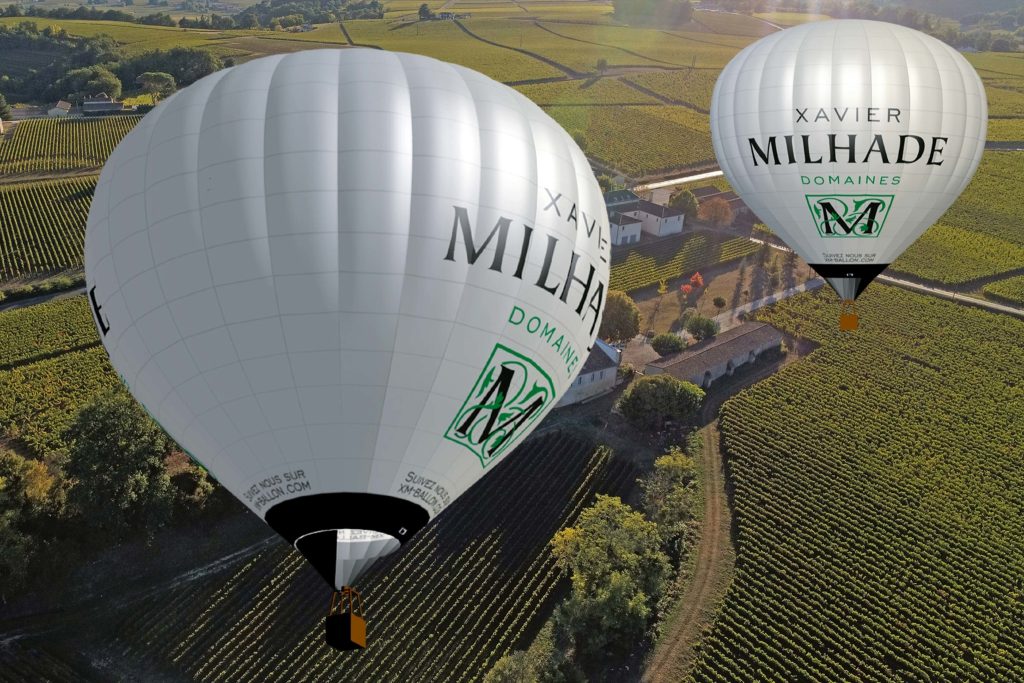 Photo credit: Xavier Milhade Wines
Explore more on their website
US Importer: Vintus
Thirsty for more? Follow Clink Different's Instagram and Facebook to stay up-to-date on the latest blogs and upcoming events