Photo Credit: Bordeaux Wines Council
Home to unexpected grape varieties and distinct climates, Germany and Bordeaux's wines are like delicious (and less expensive!) plane tickets, offering an inside look at two renowned regions that have more to offer beyond Riesling and prestigious reds, respectively.
Grab some sunscreen and sip along as we explore the specific climates of Germany and Bordeaux and learn how the weather, soils and fresh-minded winemakers produce summer-friendly, refreshing wines. We've also included some stellar wine recommendations to pair with the heat! 
Bordeaux: For Maritime Bliss Seekers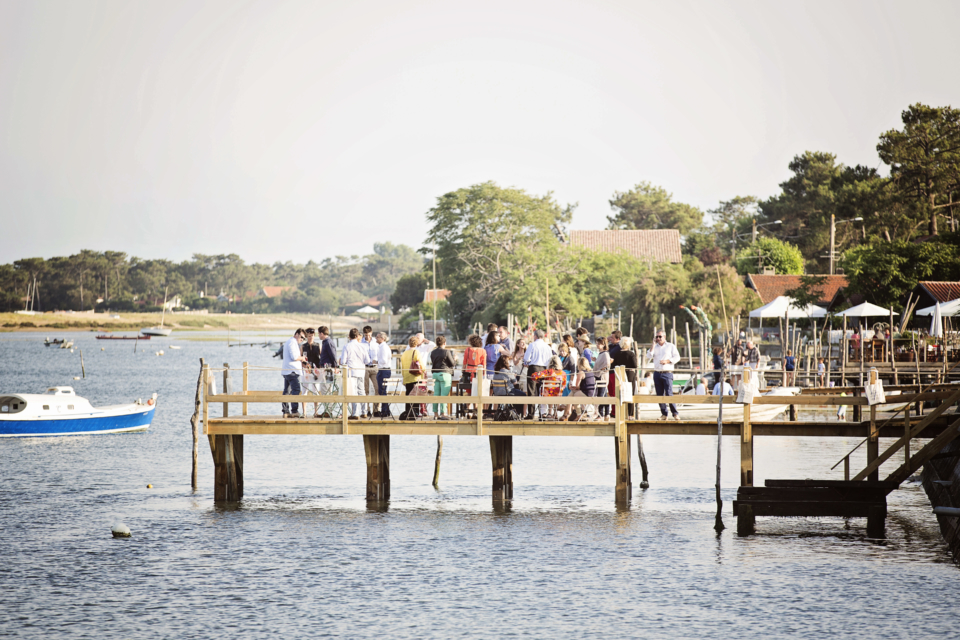 Photo credit: Bordeaux Wine Council
Located in southwestern France, Bordeaux offers a unique climate designed for high-quality winemaking. The region is situated on the 45th parallel and nestled near the Atlantic Ocean, creating a maritime climate with moderate summers. 
Locals take advantage of the spectacular summer weather with seaside adventures – whether visiting the beautiful beaches on Cap Ferret or cruising the Arcachon Bay while eating fresh oysters, shrimp, and the local specialty bûlot (sea snails). 
While Bordeaux has historically been known for its reds, this is where its vibrant white wines from Sauvignon Blanc and Sémillon and rosés from Merlot and Cabernet Franc truly shine.
Bordeaux Whites & Rosés to Seek Out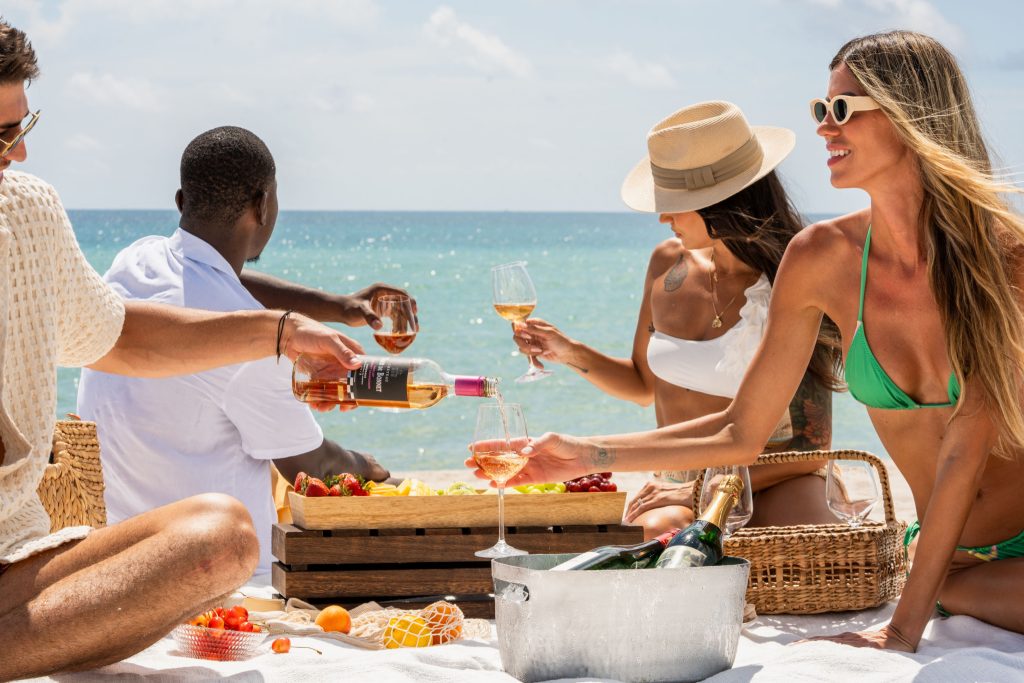 Find a few recommendations below – or explore your local wine shop – for a Bordeaux white or rosé fit for your next boat ride or backyard bash: 
Rosé: 
Grapes: 80% Cabernet Franc, 10% Cabernet Sauvignon, 10% Merlot

Avg Price: $14
Grapes: 50% Merlot, 50% Cabernet Sauvignon

Avg Price: $13
Sauvignon Blanc: 
2021 Dourthe La Grande Cuvée Sauvignon Blanc
Grapes: 100% Sauvignon Blanc

Avg Price: $15
2022 Château Langlet Sauvignon Blanc 
Grapes: 100% Sauvignon Blanc

Avg Price: $23
Germany: A River Romper's Dream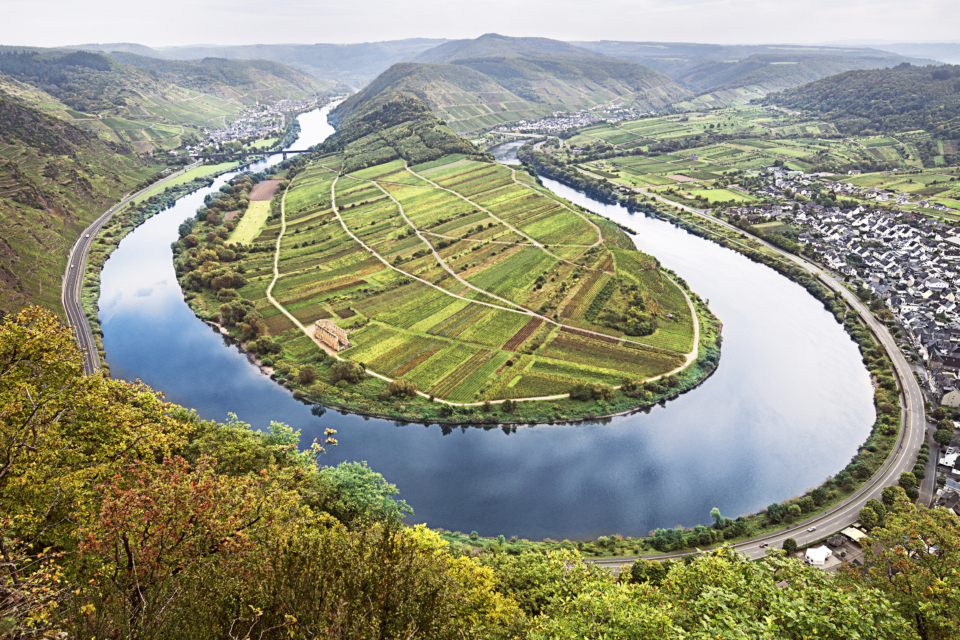 Photo Credit: German Wine Institute
As one of the most northerly viticultural areas of the world, Germany numbers among the "cool climate" wine-growing countries. Most winemaking regions are clustered near the warmer, southwestern part of the country and located along the Rhine and Mosel rivers to moderate the climate and reflect sunlight back onto the vines. 
Whether cruising on the broad Rhine River with views of steep vineyard slopes and medieval castles, or walking along the Mosel's dreamy river promenades dotted with fairytale villages, locals can always be found soaking up the summer sun with a refreshing German wine in hand. 
Germany is a match made in heaven for high-acid wines like its flagship grape, Riesling, but sparkling wines of all kinds also thrive; crisp Sekt can be made from Riesling, Weissburgunder (Pinot Blanc), Chardonnay, Spätburgunder (Pinot Noir), and more – and increasingly traditional method versions are found on U.S. wine shop shelves. 
German Sparkling Wines & Rieslings to Seek Out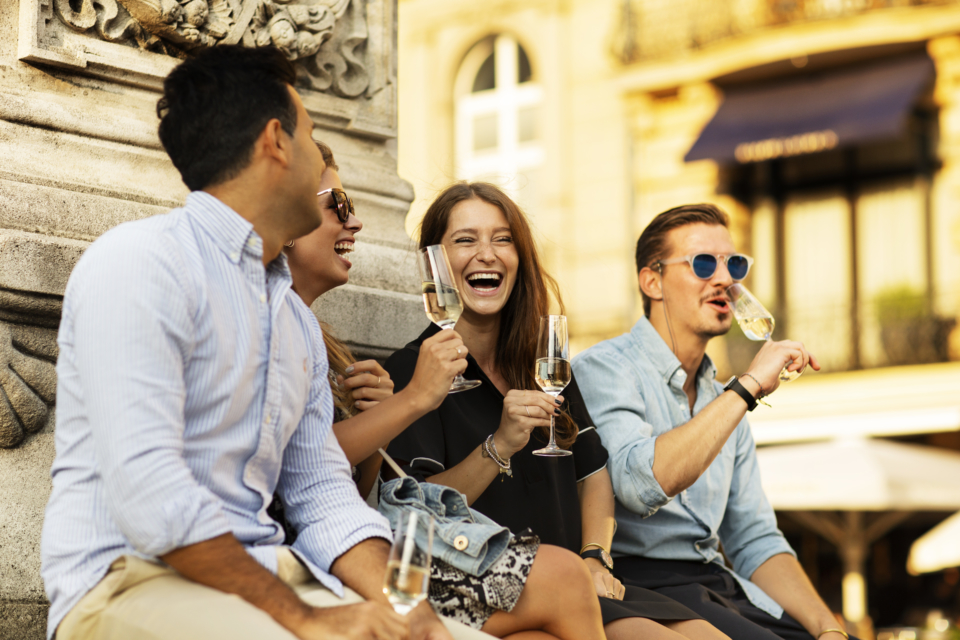 Photo Credit: German Wine Institute
Beat the summer heat with these refreshing German Sekts and dry Riesling recommendations ready to be discovered: 
Sekt: 
Region: Pfalz 

Avg Price: $38
Region: Rheinhessen

Avg Price: $22
Dry Riesling: 
Region: Mosel

Avg Price: $24
Region: Rheingau 

Avg Price: $26
Thirsty for more? Follow Clink Different's Instagram and Facebook to stay up-to-date on the latest blogs and upcoming events.