Photo credit: German Wine Institute
Mini Crab Bites & German Spatburgunder Rose
Seafood is a serious summer staple, and for larger gatherings, crab cakes make for a quick and convenient appetizer. A delicious combination of melted butter, herbs and fresh crab, these golden cakes are grilled (or pan-fried) to perfection and enjoyed best alongside a refreshing rosé from Germany.
We recommend a Spätburgunder Rosé (100% Pinot Noir), such as Von Winning's example from the Pfalz region, which features a lively acidity that will cut through the rich flavors of the crab cakes. Well structured with complex flavors of ripe strawberries, cherries and citrus, German rosé is a great complement to any pan-fried dish.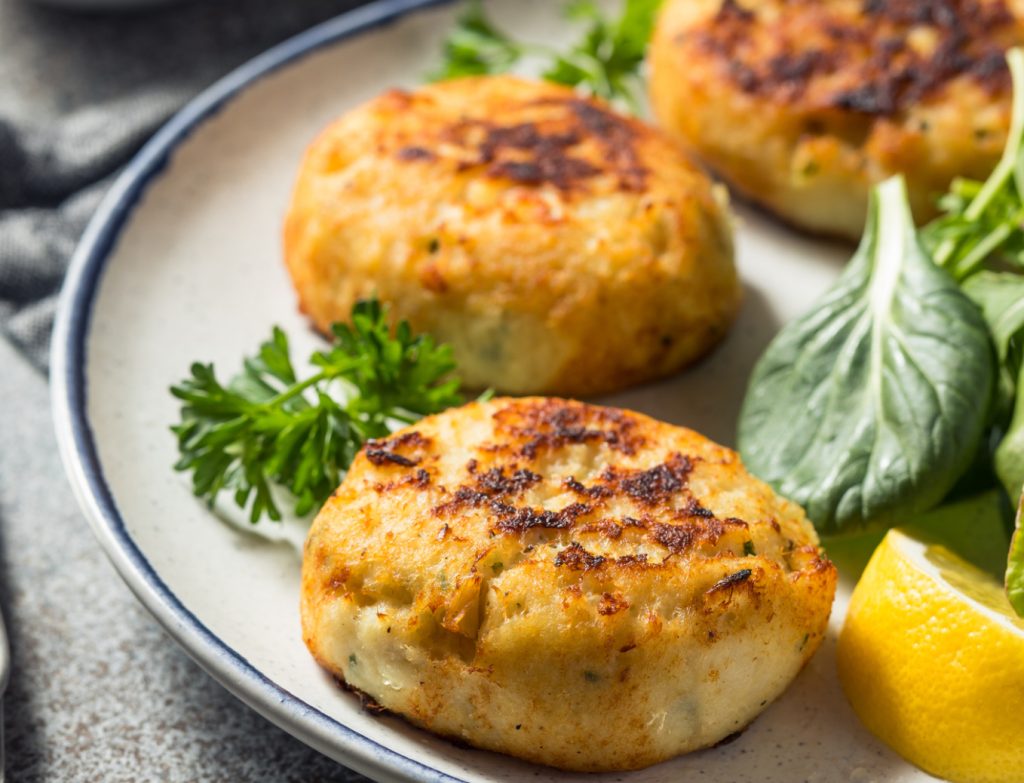 Photo credit: bhofack2 via iStock
Ingredients:
1 lb. crab meat
1 egg
2 tsp. Worcestershire sauce
1/4 tsp. ground mustard
2 tbsp. mayonnaise
1 tsp. lemon juice
1 tbsp. mustard
1 tbsp. melted butter
1 tsp. parsley flakes (or 1 tbsp. fresh parsley)
1 tsp. seafood seasoning
1/2 C. breadcrumbs
4 tbsp. vegetable oil (if pan frying)
Directions:
In a large mixing bowl, combine all ingredients except for crab meat.
Gently fold in the crab meat, being careful not to break up the lumps.
Shape into small cakes.
Preheat barbecue and grill for 5 minutes per side, or until grill marks appear. Alternatively, pan fry for 5 minutes per side.
Find a bottle of Von Winning Spätburgunder Rosé at Wine.com or your local retail shop.
Sliders & Bordeaux Red from Cotes de Bourg
You can't break out the BBQ without bringing along burgers and buns. When cooking for a large group of people, opt for sliders. This recipe pairs beautifully with an approachable Bordeaux red, such as Château Landreau Côtes de Bourg. Like most wines from the Côtes de Bourg appellation, the wine is made predominantly from Merlot, but the addition of Cabernet Sauvignon gives the full-bodied red some structure and a pop of acidity. With flavors of plum and blackberry, Bordeaux red blends are best served with red meat and cheese – so what better pairing than a classic slider!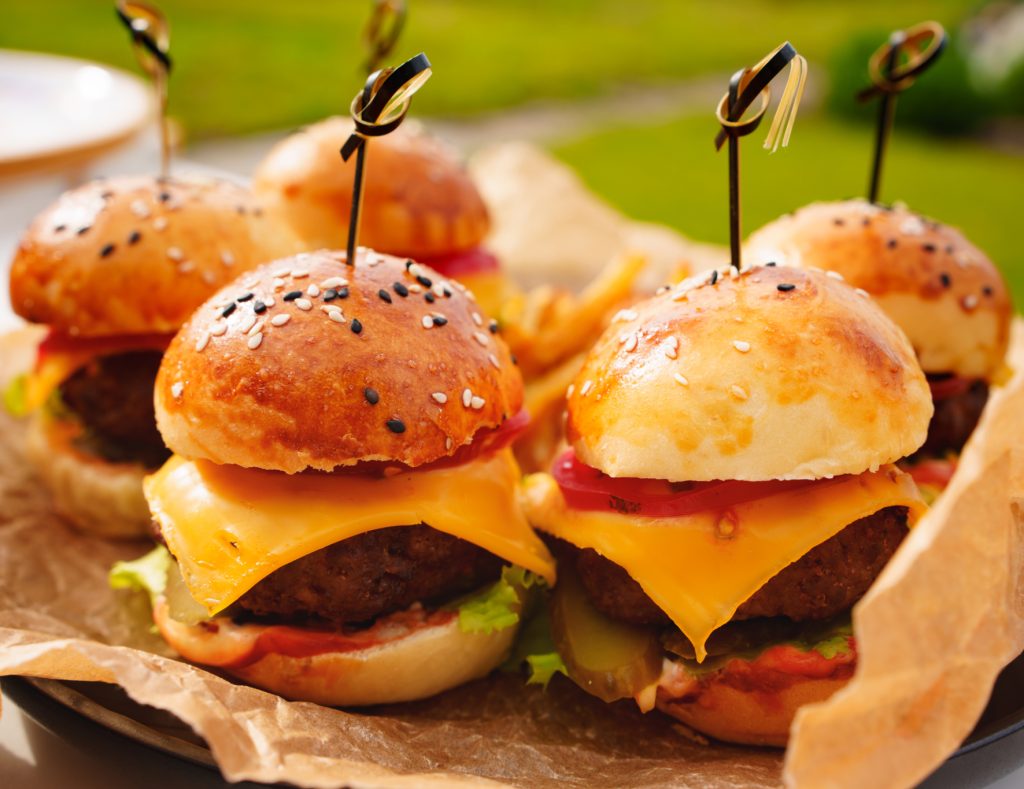 Photo credit: Andrey Sayfutdinov via iStock
Ingredients:
2 lbs. ground beef
1 pack beefy onion soup mix
Black pepper
Mini hamburger buns
Unsalted butter
Optional Toppings: Ketchup, Mustard, Mayonnaise, Grilled onions, Cheese, Pickles
Directions:
In a large bowl, combine beef, pepper, and soup mix.
Form 6 small patties. Press your thumb into the center of each patty to form an indentation. Refrigerate for 10 minutes.
In a hot skillet or on a griddle insert for your grill, melt a tablespoon of butter and brown the insides of the mini hamburger buns until golden brown and set aside.
Brown chopped onions for 2 to 3 minutes in the same skillet or griddle and set aside.
Finally, on the griddle or grill itself, place the patties and smash them flat using a spatula. Cook the patties for 4 to 5 minutes on each side, flipping only once. Once cooked, melt cheese on top of patties for an additional minute if desired.
Assemble mini sliders using your favorite toppings.
Find a bottle of Château Landreau Côtes de Bourg at Wine.com or your local retail shop.
Check out the full blog post and more recipes from Wino Noire. Thirsty for more? Follow Clink Different's Instagram and Facebook to stay up-to-date on the latest blogs and upcoming events.