Photo credit: Weingut Bertram-Baltes
Welcome to #BehindtheVines! Every month, we'll profile one producer from Bordeaux or Germany to give you a new perspective on the growers who prune, pick and package your favorite wines.  First up is one of Germany's most buzzed-about young winemakers, Julia Baltes of the Ahr region!
Meet Julia Baltes
Estate: Weingut Bertram-Baltes (formerly Weingut Julia Bertram)
Region: Ahr
Village: Dernau
Focus: Spätburgunder (Pinot Noir)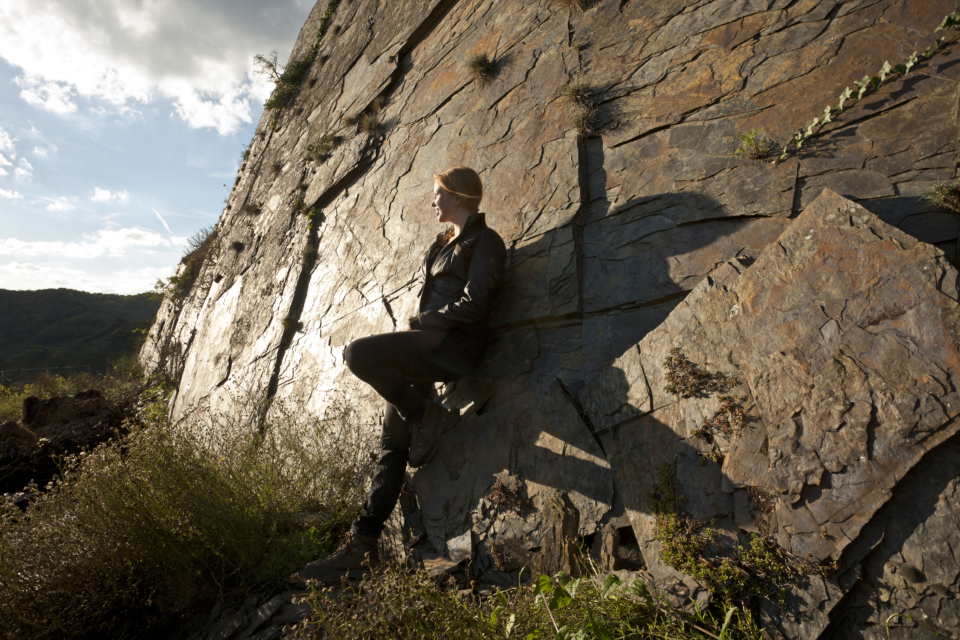 Photo credit: Weingut Bertram-Baltes
Background
Born on Christmas Eve in 1989, Julia Baltes (née Bertram) grew up in Dernau in the German wine region of the Ahr – one of the smallest and most northerly regions of Germany's 13 official wine regions. 
Wine was always a part of Julia's life. Her family has grown vines and produced wine in the Ahr Valley for more than a century. She interned at the nearby Meyer-Näkel estate after graduating high school and went on to study viticulture and oenology at the acclaimed Geisenheim Institute in the Rheingau region. Soon after receiving her degree, Julia was elected the 64th German Wine Queen, serving as international ambassador for the German Wine Institute from 2012-2013 (Fun fact: Julia's grandmother Rosemarie was elected Dernau's wine queen in 1959!)      
She then returned to the family business as the fifth generation to lead the estate, producing her first line of wines in 2014. Julia officially took over the estate from her mother and aunt in 2017 and transitioned to organic viticulture in 2019.
Today, Julia and her husband, Benedikt Baltes, run the family estate together. Benedikt is also a winemaker from the Ahr with a similar passion for Pinot Noir. He currently splits his time between the Bertram estate and Weingut Steintal – formerly Stadt Klingenberg – in Franken.
With Benedikt joining the Bertram family estate, Weingut Julia Bertram officially changed its name to Weingut Bertram-Baltes in March 2020.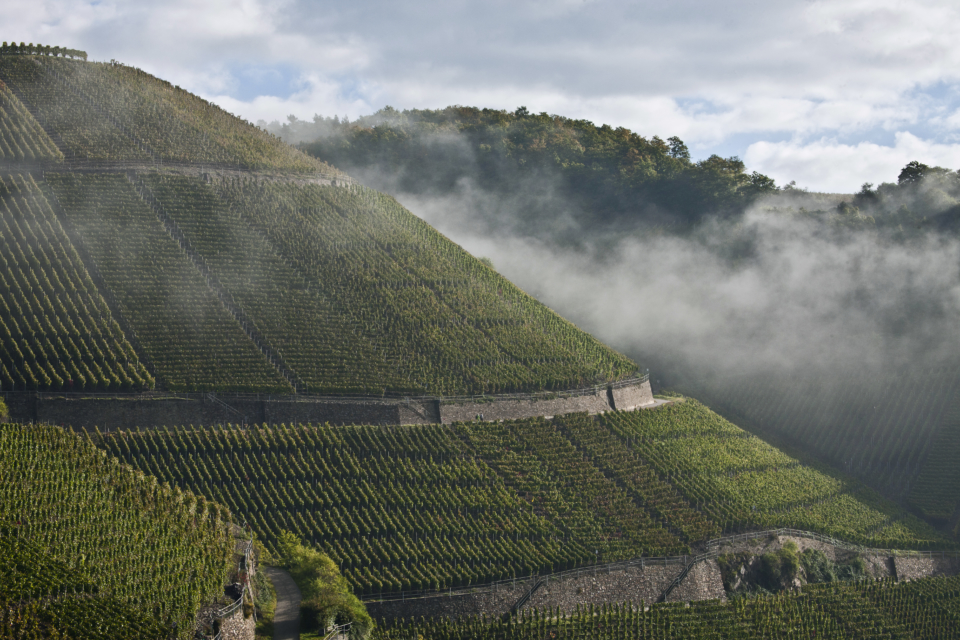 Photo credit: Weingut Bertram-Baltes
Wines
In keeping with the tradition of the Ahr, where 4 out of every 5 bottles of wine are red, Julia focuses on Pinot Noir, or Spätburgunder in German (pronounced "SHPAYT-ber-gunder"). Her vines grow on a total of 18.5 acres on 11 sites along the Ahr River, focusing on the steep slopes of predominantly slate and greywacke soil. 
Julia and Benedikt farm their vines organically, with no herbicides, pesticides, artificial fertilizers or artificial fining agents used. Julia believes this way of farming protects the vineyards while increasing the quality of the wines. From deploying sheep to graze and fertilize the vines to aging wines in larger vessels that can withstand decades, the Baltes family strives for sustainability in every action at the estate.
Julia describes her wine style as mineral, firm, and elegant. Her Pinots often have fine, almost floral aromas and show cool, subtle acidity. A lover of mature wines, she produces wines fit for a long life: old vines, reduced yields, hand-picked grapes, avoiding selected yeasts, and careful, long aging in wooden barrels only from coopers she knows personally. 
"My wines should inspire with their authenticity. Soil, weather, the work in the vineyard, the story of a year and part of my personality later show up in the glass," Julia writes on her website.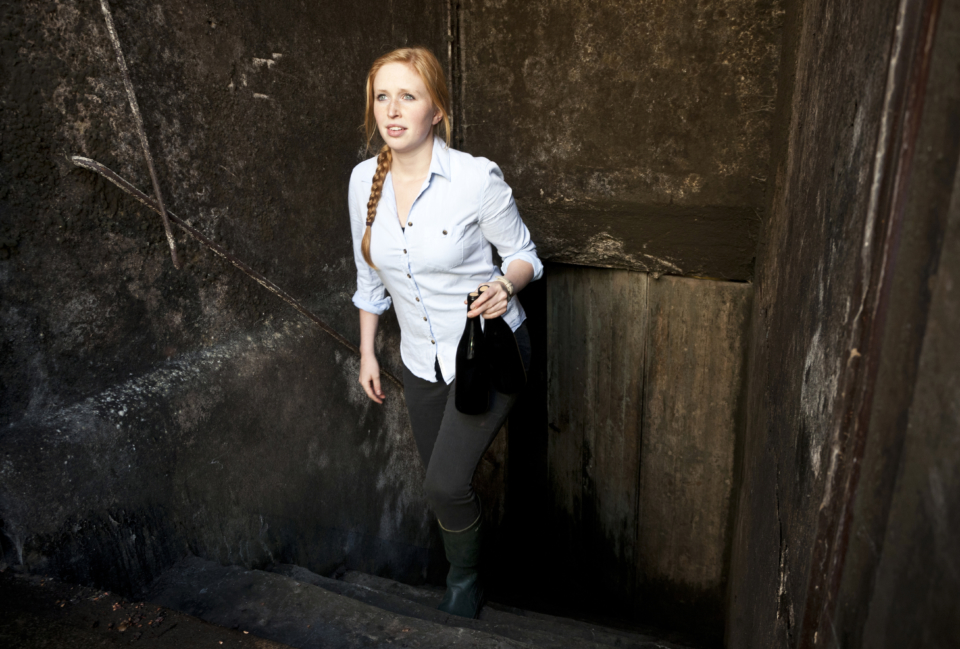 Photo credit: Weingut Bertram-Baltes
Explore more on her website
US Importer: Schatzi Wines
Thirsty for more? Follow Clink Different's Instagram and Facebook to stay up-to-date on the latest blogs and upcoming events.