Photo credits: DWI
If you're looking for white wines from Germany, you have a lot of choices! That's because the majority of Germany's vineyards are dedicated to white wine grapes that mature beautifully in Germany's cool growing regions, yielding wines that are crisp and lean, with amazing purity of fruit and heightened acidity. Indeed, German whites are celebrated for their ability to age a long time, thanks to their acidity. Here are a few German whites to consider:
RIESLING
If the word Riesling reminds you of sweet wine, you might have missed the other half of the story: Riesling is among the most versatile wines in the world, made in styles ranging from bone-dry to very sweet (with various styles in between), but its calling-card acidity renders even the sweet wines refreshing. Riesling grows throughout Germany's 13 Anbaugebiete, or official wine producing regions, which include Ahr, Baden, Franken, Mosel, Mittelrhein, Nahe, Pfalz, Rheingau, Rheinhessen, Hessische Bergstrasse, Saale-Unstrut, Sachsen and Württemberg. Taste as many as you can from each of the regions to discern the subtle differences in each. If you like crisp, minerally dry whites, you'll love dry (or trocken-style) Riesling. If you prefer a little sweetness, especially to pair with spicy foods, look for off-dry (or bottles labeled 'Spätlese').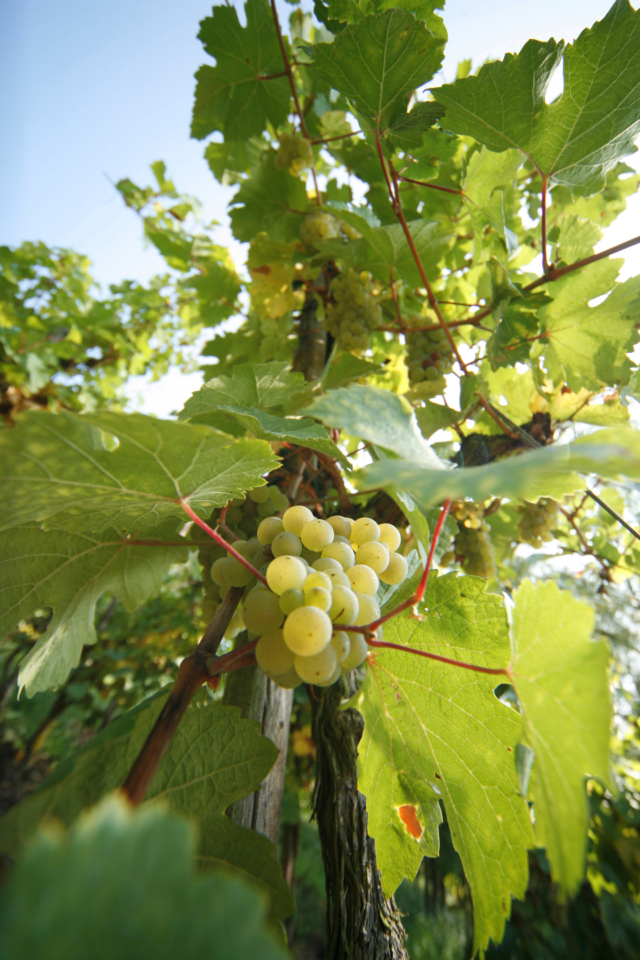 Photo credits: DWI
MÜLLER-THURGAU
This grape, a cross between Riesling and a table grape called Madeleine Royale, was created to cultivate a wine that's like Riesling but able to grow in colder climates. The resulting wines tend to be more full-bodied than Riesling, but their florality often makes them taste sweet, even when they're dry. If you like minerally, floral whites, this is your wine.
GRAUBURGUNDER AND WEISSBURGUNDER
Grauburgunder (aka Pinot Gris/Grigio) and Weissburgunder (aka Pinot Blanc/Bianco) are wonderfully floral, minerally and stone-fruity in Germany, which is to say that when compared to Italian Pinot Grigio and Pinot Bianco, they are very different. When compared with Riesling, they are softer in acidity and fruitier in general. If you tend to like mild white wines like Pinot Grigio, these wines will delight you.
Germany also makes wonderful, food-friendly red wines, too. In general, Germany's cool climate and northern latitude yield red wines that tend to be lighter in body, with high acidity, and distinct aromatics.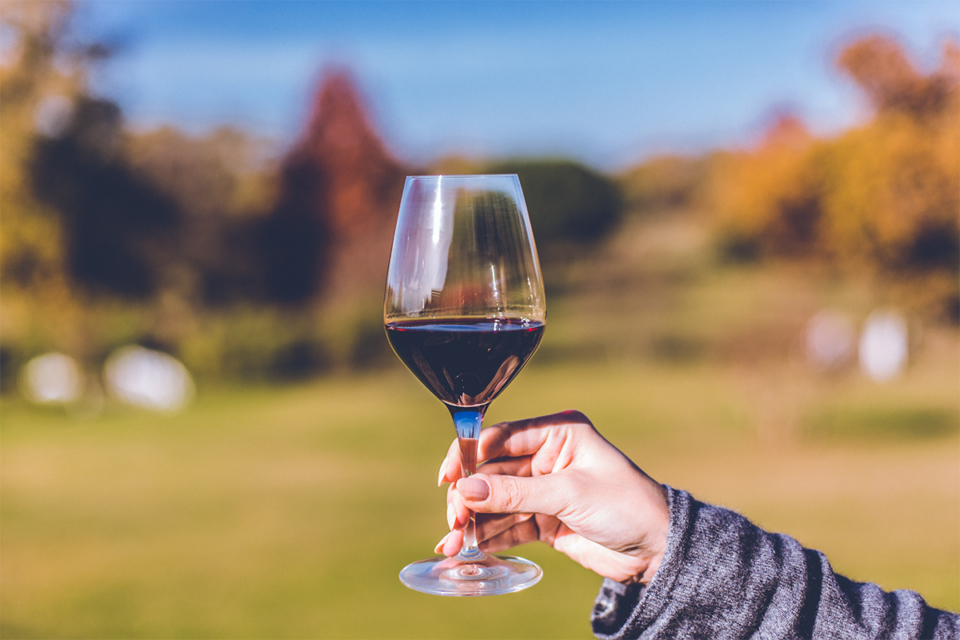 Photo credits: Favoreat / Katja Hentschel
SPÄTBURGUNDER
Fans of Pinot Noir will instantly recognize Spätburgunder because that's the German name for Pinot Noir, and it's the most widely-planted red grape variety in the country. Grown in the warmer regions of the Ahr, Pfalz, the Rheinhessen and Baden, Spätburgunder in recent years (due to climate change) is becoming more full-bodied, as winemakers experiment with oak aging. That means you'll find styles ranging from lean and low in tannins, to fuller styles that might remind you for New World Pinot. If you already love Pinot Noir, there are many to discover here.
Once you've familiarized yourself with Germany's grapes, the hard work is over because you'll find those grape names easily on wine bottles and wine lists. With Bordeaux, once you connect the grapes to the regions, you might realize that grapes you love from elsewhere also grow in Bordeaux, too! In fact, they might have originated in the Bordeaux region before they moved around the planet. Bordeaux is home to 65 separate appellations within the region, commonly divided into 6 groups that share similar characteristics:
DRY WHITES
Bordeaux's dry whites are blends of Sauvignon Blanc and Sémillon grapes, however, winemakers are increasingly making—and labeling—varietal Sauvignon Blancs. Depending upon the grape blend and where the grapes were grown, they can range from light, crisp and easy-drinking to rich, full-bodied and rich.
ON THE LABEL: Look for Bordeaux, Blaye Côtes de Bordeaux, Côtes de Bourg, Côtes de Bordeaux, Saint-Macaire, Entre-Deux-Mers, Francs Côtes de Bordeaux, Graves, Graves de Vayres, Pessac-Léognan, Sainte-Foy-Bordeaux, Bordeaux Haut Benauge, or Entre-Deux-Mers Haut Benauge. 
BORDEAUX & BORDEAUX SUPÉRIEUR
About half the wines bottled and labeled in Bordeaux will bear one of these two classifications. And these wines can be made from white or red grapes anywhere in the region. Fresh and fruity "everyday" red blends then to be made with Merlot; they offer great value and should be enjoyed right away. The term Supérieur indicates that the wines have been aged for at least 12 months before being released.
ON THE LABEL: You'll find the terms Bordeaux on bottles of red, rosé, clairet and sweet wines.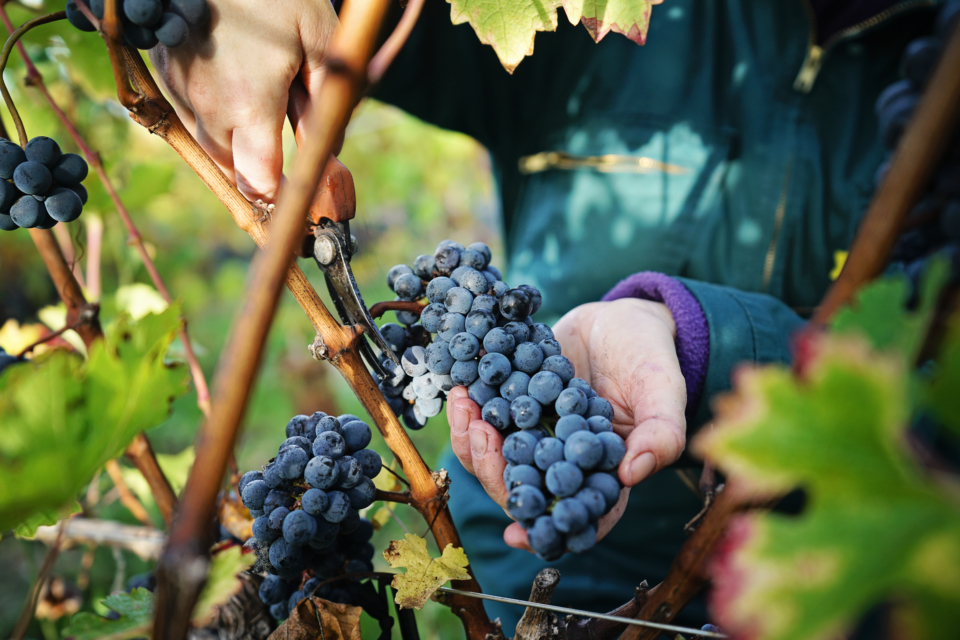 Photo credits: Favoreat
CÔTES DE BORDEAUX
The term Côtes, which means "hillsides," refers to vineyards on specified slopes along the right banks of the Garonne and Dordogne Rivers. Wines bearing this classification are generally made mostly with Merlot, and offer ripe fruit and velvety tannins.
ON THE LABEL: Look for the terms Blaye Côtes de Bordeaux, Cadillac Côtes de Bordeaux, Castillon Côtes de Bordeaux, Côtes de Bourg, Francs Côtes de Bordeaux, Graves de Vayres, Sainte-FoyBordeaux, and Côtes de Bordeaux.
SAINT-ÉMILION, POMEROL & FRONSAC
Merlot and Cabernet Franc (sometimes called Bouchet in Bordeaux) dominate most of the blends bearing one of these three regional names, and the wines tend to be deep in color, well-structured and silky.
ON THE LABEL: Look for the terms Fronsac, Pomerol, Saint-Émilion, Saint-Émilion Grand Cru, Canon-Fronsac, Lalande-de-Pomerol, and the satellite appellations of Lussac-Saint-Émilion, Montagne-SaintÉmilion, Puisseguin-Saint-Émilion, and Saint-Georges-Saint-Émilion.
MÉDOC & GRAVES
These two appellations are famous for Cabernet Sauvignon, and the wines often require bottle age to show their finest qualities. These wines tend to display blackcurrant notes and tannins balanced by medium to high acidity.
ON THE LABEL: Look for the terms Haut-Médoc, Graves, Listrac-Médoc, Margaux, Médoc, Moulis, Pauillac, Pessac-Léognan, Saint-Estèphe, and Saint-Julien.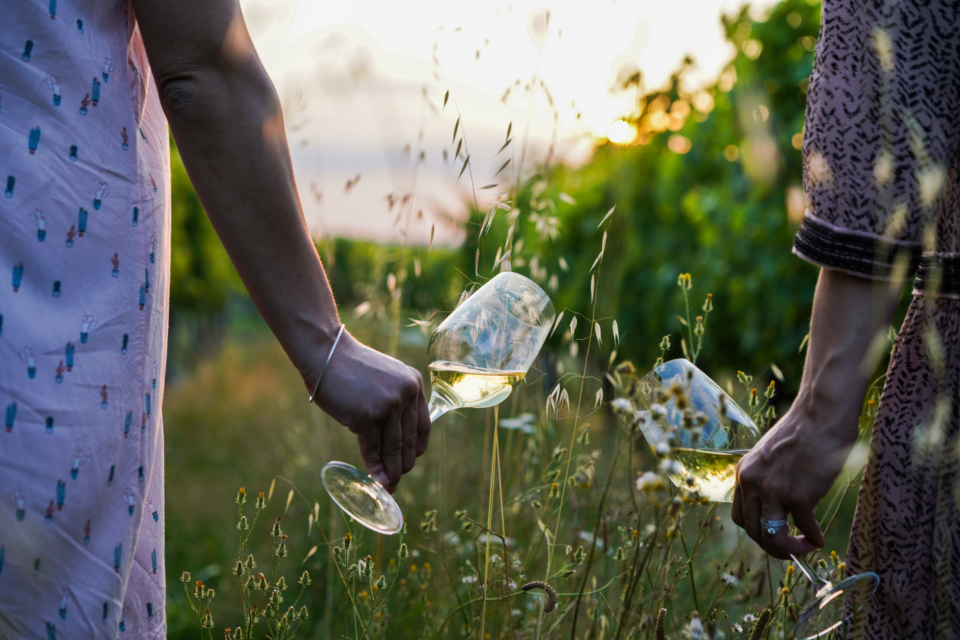 Photo credits: Favoreat / M. Anglada
SWEET WHITES
Bordeaux's legendary sweet wines are produced in a small area of southern Bordeaux, where the cooler Ciron tributary flows into the warmer Garonne River, creating morning mists that encourage a famous (good) fungus called 'noble rot' (botrytis cinerea), which attacks very ripe, thin-skinned grapes, causing them to shrivel like raisins, which concentrates the grape's flavors and sugars. Sémillon, which is particularly susceptible, usually makes up the majority of the blend and is supplemented by Sauvignon Blanc and Muscadelle. The resulting wines range from medium to full-bodied and from delicately sweet to lusciously rich.
ON THE LABEL: Look for the terms Barsac, Bordeaux, Bordeaux Supérieur, Bordeaux-Haut-Benauge, Cadillac, Cérons, Côtes de Bordeaux-Saint-Macaire, Graves Supérieures, Loupiac, Premières Côtes de Bordeaux, Sainte-Croix-du-Mont, Sainte-Foy-Bordeaux, Sauternes, Graves de Vayres, and Francs Côtes de Bordeaux.