Photo credits: DWI
Summer is here and it's time to set the table al fresco. Enjoying meals outdoors is one of the great joys of warm weather entertaining, whether it's a simple picnic in your local park, an afternoon toasting in a biergarten or wine bar, or a fabulous dinner party under the stars. Whatever you're eating and wherever you're celebrating, everything will surely taste a lot better with wines befitting the season. You know how tastes amazing on a sweltering summer day? That's because of the acidity, hiding just behind the lemony fruit. The same goes for warm weather wines, the more acid the better. With the warmer weather comes a psychological shift in our cravings for all things lighter, brighter, and, above all, refreshing. This extends to the wines we enjoy, whether it's an easy-pleasing quaffing wine to sip while socializing or pairing wines with seasonal dishes. Not surprisingly, the odds are high that these wines possess higher thirst-quenching acidity.
SPARKLING REFRESHMENT
In Germany, the word Sekt appears on practically every bottle of wine that bubbles, but only the best of it is made in the Traditional Method, or Klassische Flaschengärung. Look closely at the label for bottles that say Sekt b.A., which is German shorthand for quality sparkling wine from a protected designation of origin. In other words, it must be made in one of 13 official German wine regions (look for Rheinhessen, Pfalz, Mosel, etc.) using regional grapes like Riesling, Silvaner, and Pinot Noir. Even better, look for the word Winzersekt, which means it's an exceptional single-varietal (usually Riesling), estate-grown German sparkling wine. These bottles are always vintage dated as well. In fact, as a general rule, since most bottles of sparkling wine (from anywhere) are non-vintage (no year listed), finding bottles of sparkling with a vintage year listed on the bottle is always and indicator of higher quality.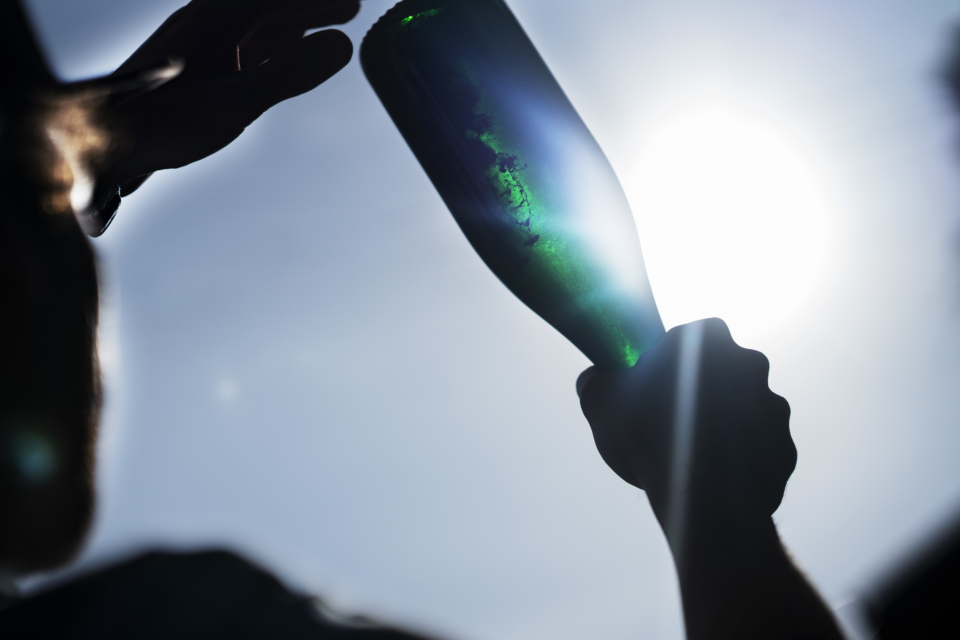 Photo credits: DWI
When it comes to sparkling wines from France, there is of course Champagne, which is only one of many regions that make delicious sparkling wine. In regions beyond Champagne the word Crémant appears on sparkling wines from all over France, but let's look for the term Crémant de Bordeaux because it's made with all the grapes we love about red Bordeaux (Merlot and Cabernet Sauvignon, with lesser quantities of Cabernet Franc, Malbec, Petit Verdot, and Carmenère—all vinified without minimal skin contact to create sparkling Rosés), along with Bordeaux's calling card white grapes, Sauvignon Blanc, Sémillon and/or Muscadelle to create sparkling whites. It's the best of three worlds—Bordeaux rouge, Bordeaux Blanc and sparkling wine—ready to be popped and enjoyed for freshy, fruity, mouth-watering pleasure.
BRIGHT WHITES
Bordeaux is rightly celebrated for its amazing red wines, but there is a world of white wines to be discovered under the heading Bordeaux Blanc. Most white Bordeaux are made with Sauvignon Blanc and Semillon, though you might also some made with a splash of Muscadelle, Colombard and Ugni Blanc (otherwise known as the star grape of nearby Cognac). The most celebrated, grape, however, is Sauvignon Blanc, which is believed to have been born in this region several centuries ago. Depending on your mood and the occasion, there are basically two styles of Bordeaux Blanc from which to choose: 'Light and Fruity' or 'Rich and Creamy.' Most of them fall within the light and fruity category, brimming with bright aromas and flavors of citrus, grass and minerals, and they tend to be less expensive than the Sémillon-dominant rich and creamy styles that are made in one specific Bordeaux region: Pessac-Leognan.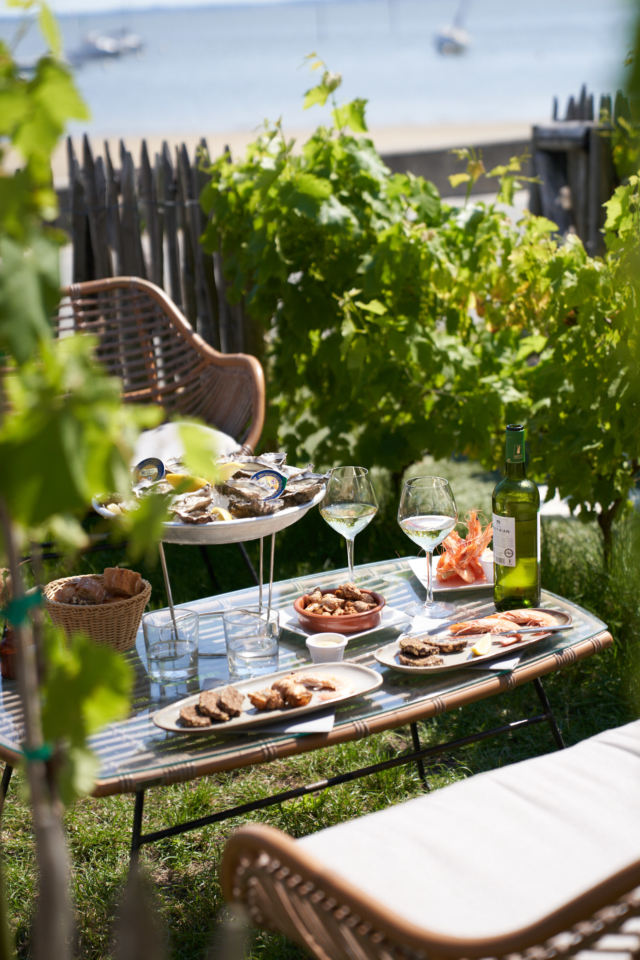 Photo credits: Pierre Peson
From Germany, it's no secret that the country is brimming with mouthwatering white wines. Riesling, of course, is synonymous with German wine, and as tastes continue to evolve globally, you'll find more and more crisp, dry styles of this amazing grape pushing aside the sweeter styles of yesteryear. Which Rieslings to consider? The regional choices are many, as it is grown throughout Germany, so you might start out looking for three of the easiest-to-find regions in this country: Mosel, Pfalz and Rheingau. Pro Tip: When buying or ordering, you should always ask a retailer or wine steward to explain which bottles meet your expectations of dryness or sweetness. While you might be inclined to reference sweetness as an indicator of inferior quality, you'd be mistaken to discount the spectacular range of Riesling, especially slightly off-dry styles that are the champions of spicy foods. A rule of thumb in food-and-wine pairing is this: To pair with heat (spice) you must add sweet (but not too sweet). Now you know!
While Riesling is Germany's most important white wine grape, it is surely not its only one. Look for Müller-Thurgau for a fuller-bodied wine with lovely floral aromatics; Grauburgunder (aka Pinot Gris/Pinot Grigio) and Weissburgunder (aka Pinot Blanc/Pinot Bianco) offer softer acidity and delicious stone-fruit flavors; and Silvaner is a wonderful outlier that straddles stone-fruit lusciousness with savory herbaceousness.
ROSÉ ALL DAY
You might be surprised to hear that Bordeaux is making more rosé every year—to the tune of more than 12 million bottles! Naturally, Rosés from this region feature three of the five official red grapes allowed to be grown here: Cabernet Sauvignon, Cabernet Franc and Merlot, all vinified at low temperatures. Then, in a process unique to the Bordeaux region called assemblage, the various vinified grape varieties are blended before bottling, allowing producers to showcase their house styles.
Photo credits: Chloé Crane-Leroux
You might also be surprised to hear that Germany ranks third worldwide in Pinot Noir plantings, where the grape is known locally as Spätburgunder. It makes sense, then, that Germany produces delicious dry Rosés that feature tart red fruit flavors and crisp, bracing acidity, many of which are available here in the U.S.
In other words, there's something for everyone. Enjoy the warm weather with something refreshing, and remember to Clink Different!