© Deutsches Weininstitut
These are universal frustrations for many wine lovers, which is why building a relationship with a local retailer is so important. Why? Because a good retailer will not only help you understand the tricky German label you're looking for, but they'll also search for it beyond their store, and, if they can't source it for you, they will absolutely offer you suggestions for suitable substitutions.
Even better, a great retailer will suggest better bang for the buck if there's something less expensive that tastes just as good. Simply put, there's no better resource than a great wine shop to discover all the wines from Bordeaux and Germany you've been missing. But what makes a great wine shop stand out among its competitors? For starters, staff members who step out from behind the counter to show you around. This could lead to a conversation about your likes, dislikes, desired price range, potential food pairings… the possibilities are endless. But it all hinges upon human interaction. This can also happen by phone if you call a retailer and ask to speak to someone who can give you some recommendations. Ultimately, the goal is to be able to go to a shop or call a shop and ask for someone who remembers your tastes and budget and is happy to make recommendations—especially ones that might save you some money, too.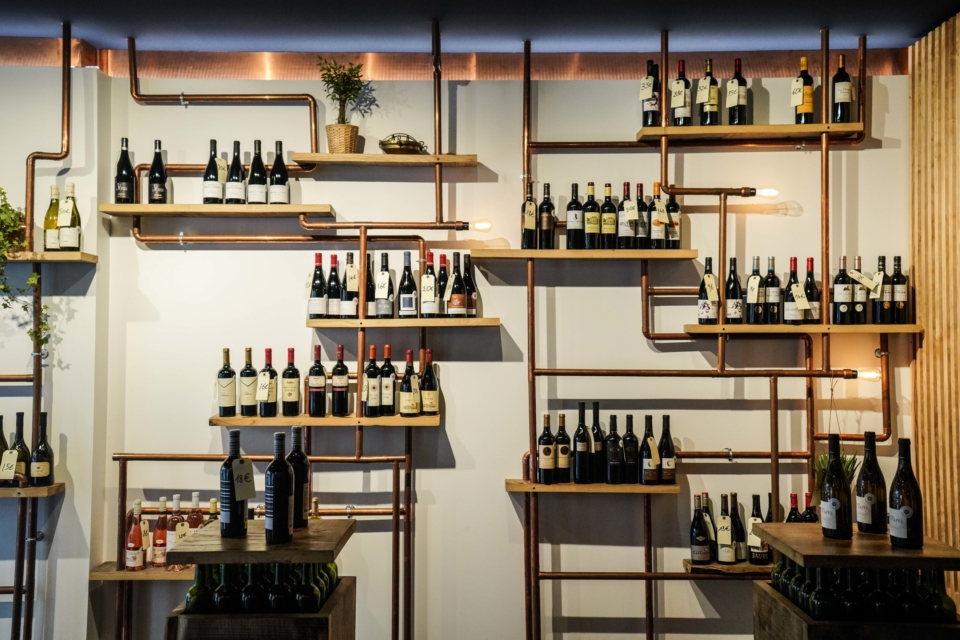 © Favoreat/M. Anglada
When it comes to discovering delicious values, and by values we don't always mean inexpensive wines as much as we mean fairly priced, given their pedigree. To find these you need to venture beyond the beaten path, and this is where your local retailer can steer you. We've scoured the country in search of amazing red wines from Germany and delicious white wines from Bordeaux. Plus, sparkling wines and rosés from both places.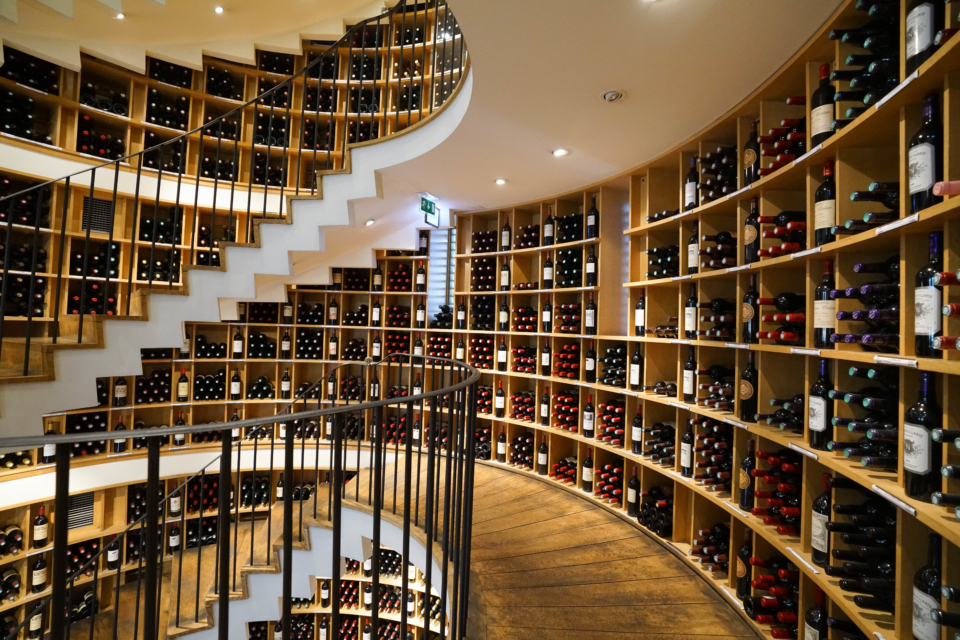 © Favoreat/M. Anglada
PORTLAND, OREGON
At Vinopolis you'll find this cult-favortie German rosé, Ulli Stein Rosé Trocken 2020 from the Mosel ($18.50) and a great off-dry German sparkler, Von Winning Riesling Sekt Extra Brut NV ($24). vinopoliswineshop.com
SAN FRANCISCO
At Verve Wine in Pac Heights, check out this lovely German rosé of Pinot Noir, AJ Adam Spätburgunder Rosé 2019 ($27); a bone dry sparkler: Leitz Sparkling Riesling 'Eins Zwei Zero' Germany NV ($22); and a trio of tasty reds: Roterfaden & Rosswag Co-Op Red 'Terraces' (Lemberger) Wurttemberg 2019 $19; Beurer 'Rotgut' Württemberg (Dornfelder) 2019; and Shelter Winery Spätburgunder Baden 2018 $27. For a white Bordeaux splurge, there's Château Grand Village Bordeaux Blanc 'Les Champs Libres' 2015 ($117). vervewine.com
LOS ANGELES
At LA Wine Co. there's this juicy white Bordeaux blend of 70% Sauvignon Blanc, 30% Semillon, Vignobles Lassagne 'Ambre de Maltus' Bordeaux Blanc 2019 ($19.95), and a perfectly pink Mosel rosé, Markus Molitar Pinot Noir Haus Klosterberg Rosé 2017 ($16.95). lawineco.com
SAN DIEGO
Head to The Wine Bank for a bevy of Bordeaux Blanc, including Château Ducasse Graves 2016 ($19.99); Château Fonfroide Bordeaux Blanc 2018 ($16.99); Château Graville Lacoste Graves Blanc 2018 ($19.99); Château La Verriere Bordeaux Sauvignon Blanc 2016    ($15.99); and Comtesse de Malet Roquefort Bordeaux Blanc 2019 ($15.99). sdwinebank.com
LAS VEGAS
Check out Garagiste Wine Room | Merchant, where you can buy wine to sit down with a snack or take home, including a Bordeaux Blanc Classic Château Carbonnieux Pessac-Leognan AOP 2016 ($108), and a trio of great German reds, like NV Brand 'Cuvée Flora' (Dornfelder) Pfalz gU ($84); 2Naturkinder 'Grosse Wanderlust' (Regent) ggA Main Franconia 2016 ($93); 2Naturkinder Spätburgunder (Pinot Noir) ggA Main Franconia 2016 ($86); and Friedrich Becker Vineyards 'B' Ortswein Spätburgunder (Pinot Noir) Pfalz gU 2017 ($43). garagistelv.com
TAMPA
Legendary restaurant Bern's Steak House's wine shop, Bern's Fine Wine & Spirits, doesn't feature some of the older wines that you'll find on the house wine list (such as Kennedy-era Rieslings!), but they white Bordeaux classic Château Carbonnieux Pessac Leognan Blanc 2016 ($58). bernsfinewines.com. Meanwhile, at ABC Fine Wine & Spirits, there are German red wines galore, including Valckenberg Dornfelder Rheinhessen 2017 ($9.99) and Pflüger Buntsandstein Pinot Noir Rheinpfalz 2018 ($19.99). abcfws.com
MIAMI
At Vintage Liquor and Wine Bar, it's Bordeaux blanc time, all the time, including Château Ducasse Bordeaux Blanc 2018 ($21.99); Château Graville Lacoste Graves 2017 ($27.99); Clos Des Lunes Blanche White 2018 ($27.99); and for a splurge, Château Smith Haut Lafitte 2013 ($192.99). vintageliquor.com
JACKSONVILLE, FLORIDA
At PRP Wine International kick off the festivities with German sparkler Meisters Cuvee Sekt (Mild) Riesling NV ($30.99). prpwine.com. At Broudy's Liquors, Bordeaux Blanc selections include Château Chapelle d'Alienor Bordeaux 2018 ($19.99) and the wildly popular Comtesse de Malet Bordeaux Blanc 2019 ($12.99). broudys.com
ATLANTA
Head to Perrines Wine Shop to pick up a lovely pink Stein Rosé Trocken, Mosel, Germany 2020 ($22), or a delicious red blend, Weingut Beurer 'Rotgut' Red Blend, Württemberg, Germany 2019  ($23.99). perrineswine.com. At Ansley Wine Merchants there's a lovely Villa Wolf Pinot Noir Rosé 2019 ($11.99); Château Ducasse Bordeaux Blanc 2019 ($16.99); and Château La Gravière Entre-Deux-Mers Bordeaux Blanc 2019 ($10.99). Ansley-wine-merchants.com
COLUMBIA, SOUTH CAROLINA
At Pamletto Wine Sellers you'll find Chateau Vrai Caillou Entre-Deux-Mers Bordeaux Blanc 2018 ($21.00); and Chateau de Fontenille Entre Deux Mers Blanc 2018 ($16.50). palmettowinesellers.com
CHARLESTON, SOUTH CAROLINA
There is no hipper Wine Bar in Charleston (or elsewhere!) than Graft Wine Shop, where they pour lots of Von Winning Riesling Sekt Extra Brut Pfalz NV ($27) to get the party started, followed by a funky-fabulous 'orange' wine, Sybille Kuntz Orange Riesling Trocken Mosel 2018 ($45). There are plenty of white Bordeaux here, too, including Château de Peybonhomme 'Le Blanc Bonhomme' 2014 ($31) and Château Graville-Lacoste Graves Blanc 2019 ($22). graftchs.com