©Favoreat / M. Anglada
We'd like to interrupt this pandemic for a moment to dream that we're sitting outside at a bar à vin in Bordeaux or a weinbar in Berlin, taking in the scenes of outdoor dining that are universal in Europe: Terraces flanked by flowerpots overflowing with geraniums and bougainvillea; fountains spraying water into the sunlight; sounds of local performers and delighted children; and waiters pulling corks from bottles with aplomb. Regardless of whether you're unwinding and enjoying these coveted warmer months at the beach, a picnic or your patio at home, we hope that the wines are chilled, and glasses are raised in toasts to new beginnings. 
WHITES TO DELIGHT
As temperatures rise, we often crave acidity in our wines for refreshment. It's easy, then, to imagine that there are myriad grapes and styles of mouthwatering white wines from Germany that fit the bill. Riesling, of course, is synonymous with German wine, and as tastes continue to evolve globally, you'll find more and more crisp, dry styles of this amazing grape pushing aside the sweeter styles of yesteryear. Which Rieslings to consider? The regional choices are many, as it is grown throughout Germany, so you might start out looking for three of the easiest to find regions in this country: Mosel, Pfalz and Rheingau. When buying you should ask a retailer or wine steward to explain which bottles meet your expectations of dryness or sweetness. 
While Riesling is Germany's most important white wine grape, it is surely not its only one. Look for Müller-Thurgau for a fuller-bodied wine with lovely floral aromatics; Grauburgunder (aka Pinot Gris/Pinot Grigio) and Weissburgunder (aka Pinot Blanc/Pinot Bianco) offer softer acidity and delicious stone-fruit flavors; and Silvaner is a wonderful outlier that straddles stone-fruit lusciousness with savory herbaceousness.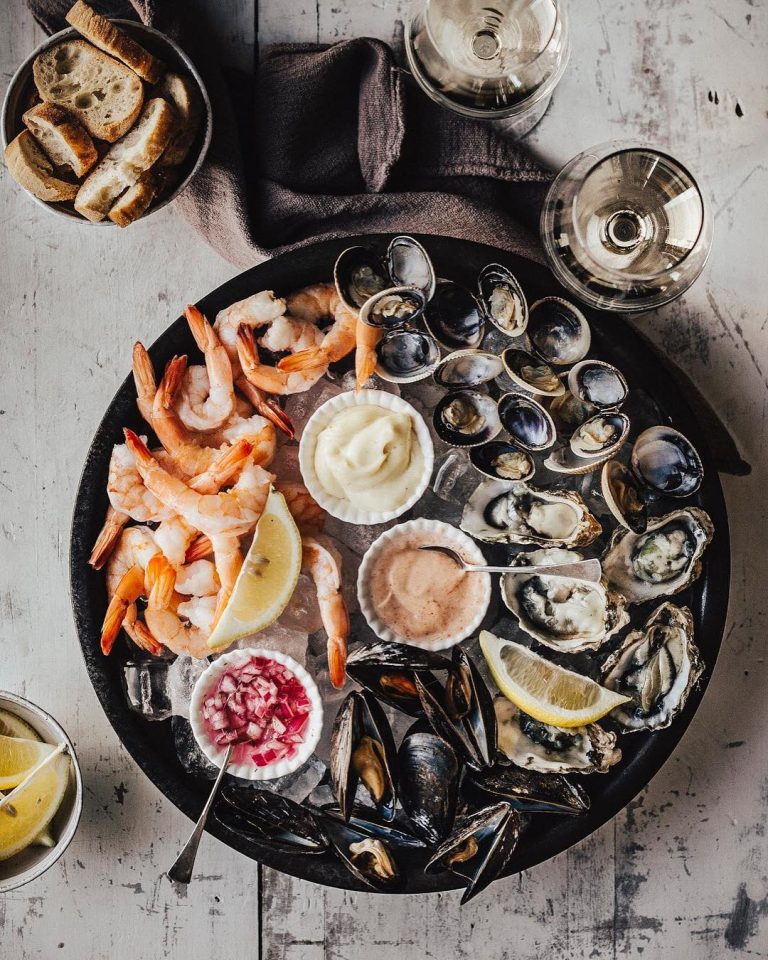 © Favoreat/Chloé Crane-Leroux
Bordeaux may be famous for pedigreed red wines, but there are plenty of Bordeaux Blancs hiding in plain sight just waiting to be chilled and enjoyed alongside foods that feature savory and umami flavors over acidic. Most White Bordeaux are made of Sauvignon Blanc and Semillon, though you might also find mentions of Muscadelle, Colombard and Ugni Blanc (aka the star grape of Cognac). Of all of them, Sauvignon blanc reigns supreme here in what is considered to be its birthplace. 
Depending on your mood and the occasion, there are basically two styles of White Bordeaux to choose from: 'Light and Fruity' or 'Rich and Creamy.' Most of them fall under the light and fruity parasol, brimming with bright aromas and flavors of citrus, grass and minerals, and they tend to be less expensive than the Semillon-dominant rich and creamy styles that are made in one specific region: Pessac-Léognan. 
ROSÉS ALL DAYS
You might be surprised to hear that Bordeaux is making more rosé every year—to the tune of more than 12 million bottles! Naturally, rosés from this region feature three of the five official red grapes allowed to be grown here: Cabernet Sauvignon, Cabernet Franc and Merlot, all vinified at low temperatures. Then, in a process unique to the Bordeaux region called assemblage, the various vinified grape varieties are blended before bottling, allowing producers to showcase their house styles.
You might also be surprised to hear that Germany ranks third worldwide in Pinot Noir plantings, where it's known locally as Spätburgunder. It makes sense, then, that Germany produces delicious dry Rosés that feature tart red fruit flavors and crisp, bracing acidity, many of which are available here in the U.S.
© DWI
SEKT AND CRÉMANT FOR THE WIN
In France, the word Crémant appears on sparkling wines from all over France, but your mission is to seek out Crémant de Bordeaux because it's made with all of the grapes you love about red Bordeaux (primarily Merlot along with Cabernet Franc, Cabernet Sauvignon, Carménère, Malbec and Petit Verdot—all vinified white, without skin contact), along with Bordeaux's calling card white grapes, Sauvignon Blanc, Sémillon and/or Muscadelle. It's the best of three worlds—Bordeaux rouge, Bordeaux Blanc and sparkling wine—blended together and waiting to be popped for freshy, fruity, mouth-watering pleasure.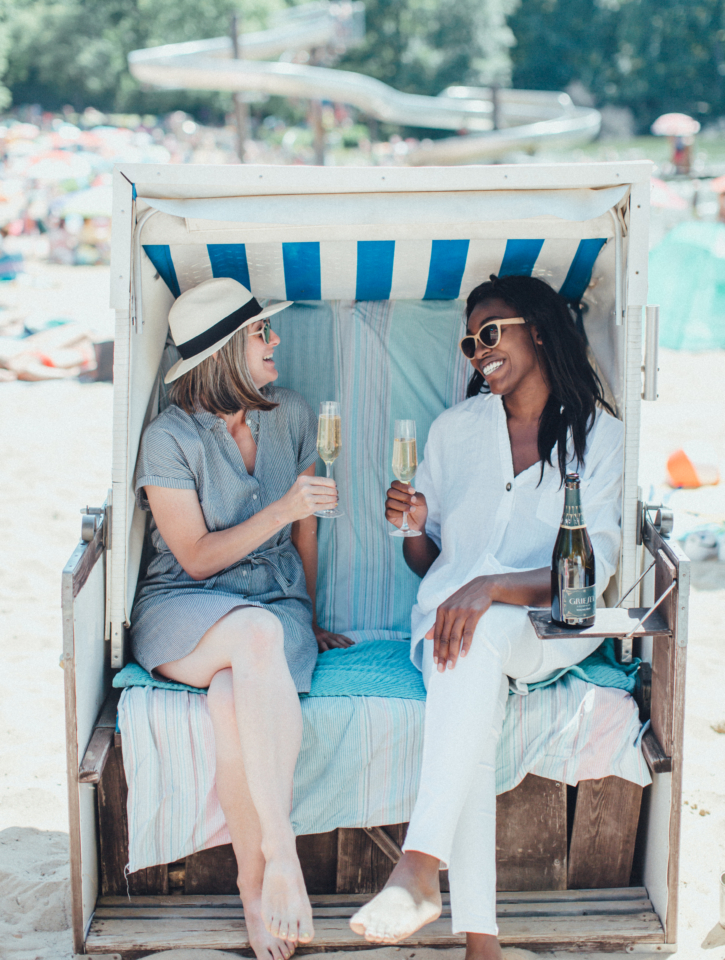 © Favoreat design/ Katja Hentschel
In Germany, where they apparently bottle more sparkling wine than in all of France (who knew?!) the word Sekt appears on practically every bottle of wine that fizzes, but only the best of it is made in the Traditional Method, or Klassische Flaschengärung. Zoom in for bottles that say Sekt b.A., which is German shorthand for quality sparkling wine from a protected designation of origin. In other words, it has to be made in one of 13 official German wine regions (look for Rheinhessen, Pfalz,Mosel, etc.) using regional grapes like Riesling, Silvaner, and Pinot Noir. Extra points if you find bottles labeled Winzersekt, which means it's an exceptional single-varietal (usually Riesling), estate-grown German sparkling wine. These bottles are always vintage dated as well. 
Wishing you a wonderful season, and reminding you to Clink Different.