In Bordeaux, Jean de Bellon established Château Haut Brion in the 16th century, and Françoise Josephine de Sauvage d'Yquem championed Château d'Yquem during the French Revolution, apparently despite being thrown into prison twice. But it wasn't until the year 2000 that the oldest and most prestigious of the Bordeaux confréries (brotherhoods), the Jurade of Saint-Émilion, finally admitted its first two women—after 800 hundred years!—welcoming Beatrice Ondet of Château Chauvin and Françoise de Wilde of Château Ripeau.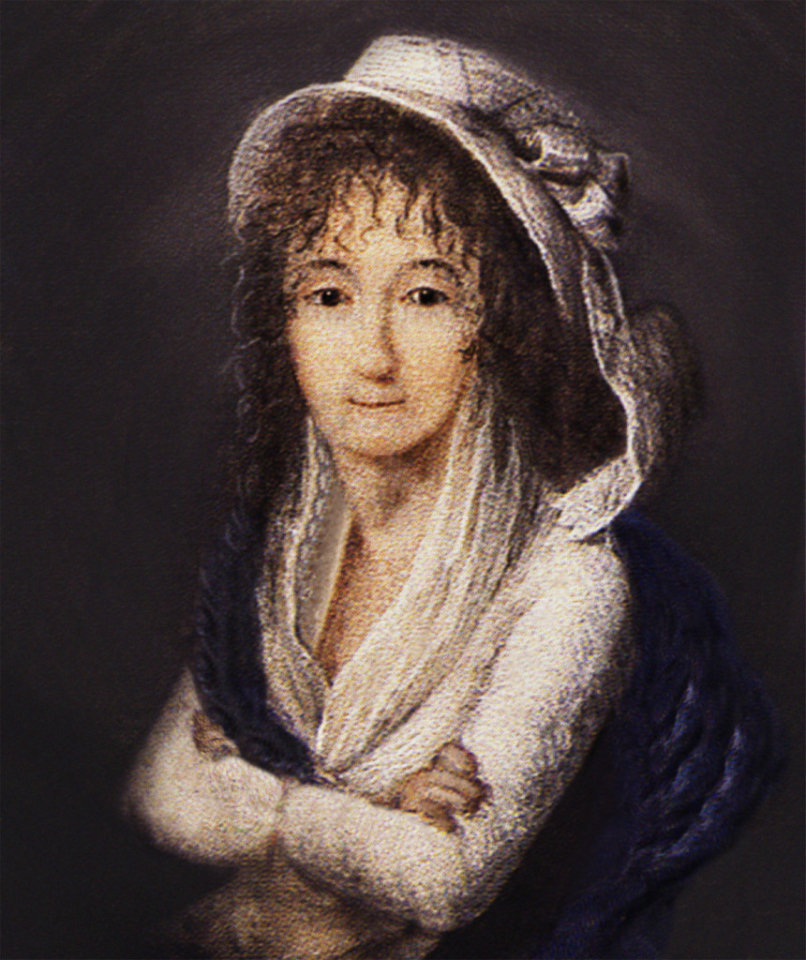 Françoise Josephine de Sauvage d'Yquem. Photo source: Chateau de Fargues
While it's a bit harder to find celebrated women in German wine history, it stands to reason that if a winery like the Dr. Bürklin-Wolf, for example, has remained in family hands since 1597, surely there have been widows who held the reigns between generations. The current generation of leadership, however, is firmly female, as Bettina Bürklin-von Guradze, the oldest daughter of Dr. Albert Bürklin, inherited the Estate from her parents in 1990. Since then she has established a reputation for the winery as both a pioneer and trailblazer for change in German viticulture.
Around the same time that Bürklin-von Guradze was reimagining Dr. Bürklin-Wolf, back in 1991, seven women from Kaiserstuhl, in southern part of Germany's Baden region, founded 'Vinissima – Frauen und Wein' (Women and Wine), motivated by how underrepresented their female compatriots were in the wine industry. Their aim was to form a nationwide, job-related and intergenerational network for women who work as winegrowers, oenologists, scientists, wine merchants, restaurateurs, sommeliers, journalists, or in wine marketing. Today there are 600 members and counting.
Last year, German filmmaker Christoph Koch sought to portray the youthful faces of women in the industry in a documentary, "Wine female. The First Generation." He follows Eva Vollmer around her vineyards in Mainz-Ebersheim; Katharina Wechsler, who is particularly devoted to Scheurebe from Rheinhessen; Riesling producer Lena Endesfelder on the Moselle and Lisa Bunn in Nierstein on the Rhine. Not mentioned but worth mentioning is Eva Fricke, who since 2006, has been making terroir-driven Riesling in the Rheingau. Similarly, Julia Bertram at Weingut Bertram-Baltes is making wonderful Spätburgunder in the Ahr region of Germany.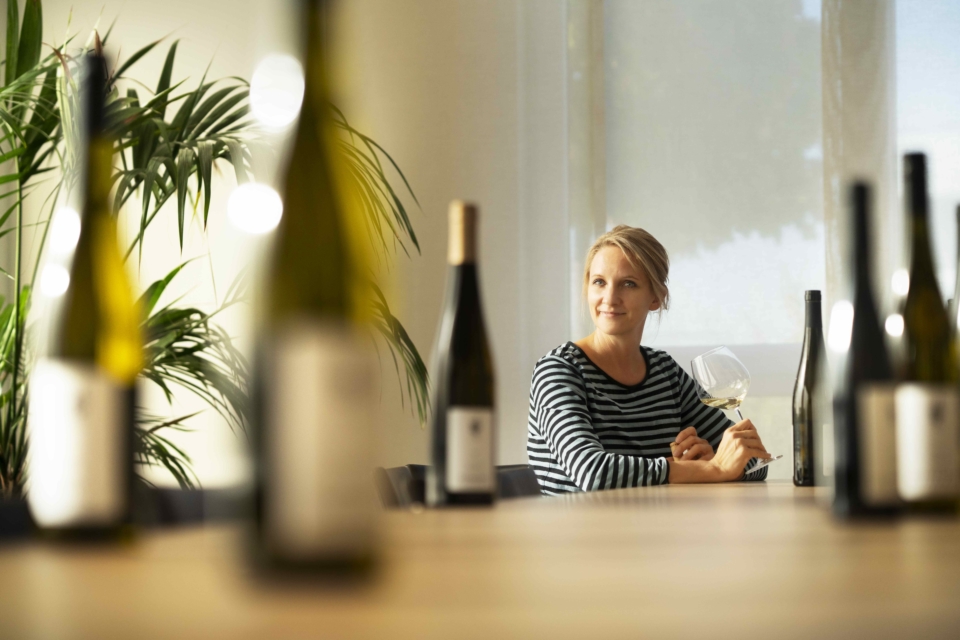 Eva Fricke. Photo credits: ©Marcus Bassler
In Bordeaux, long before she was invited into the Jurade of Saint-Émilion, Francoise de Wilde founded a parallel association in 1994 called 'The Aliénor of Wine of Bordeaux — The Feminine Touch,' named for Eleanor of Aquitaine and dedicated to highlighting the work of women in the Bordeaux wine industry, both the women born into the vineyard as well as those adopted by it. The founding members come from twelve different and prestigious appellations: twelve chateaux and twelve crus, producing red, white and dessert wines.
A quarter of a century later, it would be impossible not to find women working in the Bordeaux wine industry who are not fully part of the team: in the vines, on the technical side, in the cellar, in the sales force, and at the head of properties. Bérangère Tesseron studied wine law before taking the reins at Château Larrivaux, while Clémence de Pourtalès, 27, has her hands in both the cellar and the vines as the technical manager of Château Doyac.
Photo credits: © CIVB
Earlier this month, the Bordeaux Wine Council brought a delegation of all-women winemakers from Bordeaux to New York for a program of restaurant take-overs during the first week of March. Timed with the launch of Women's History Month, the new venture—"Strong Women Make Big Bordeaux Bottles"—showcased the collective talent of the women winemakers and featured wines poured by-the-glass from 3-Liter bottles, which are rare, double-magnums in size. Ranging from wine bars to Michelin-star restaurants, 66 restaurants throughout New York City signed on to host the visiting winemakers in a weeklong celebration, from March 2 to March 8. The inaugural tour was a massive success, with more than 600 3-Liter bottles made exclusively from 15 women winemakers sold out in a single week.
The 15 participating women winemakers from Bordeaux represented the rich diversity of their region and presented a range of wines, from renowned reds to dry and sweet whites, with the goal of capturing and showcasing the artistry and depth of various Bordeaux appellations from many different perspectives, including family-owned châteaux and relative newcomers.
In an article published in Wine Spectator in 1999 entitled "Where Are the Women?," executive editor Thomas Matthews lamented the lack of diversity in practically every facet of the wine industry. Amazingly, 20 years later the answer to his question is: Everywhere.