© DWI
Germany is one of the world's most famous wine regions. Germany is a cool climate wine region that is mainly producing Rieslings and Spätburgunder (Pinot Noir). They are also becoming increasingly known for the production of a type of sparkling wine called Sekt. Germany is actually the largest producer and consumer of sparkling wine in the world, so you could say they know what they're talking about when it comes to sparkling wine. In recent years, the country of Germany consumed 400 million bottles of sparkling wine.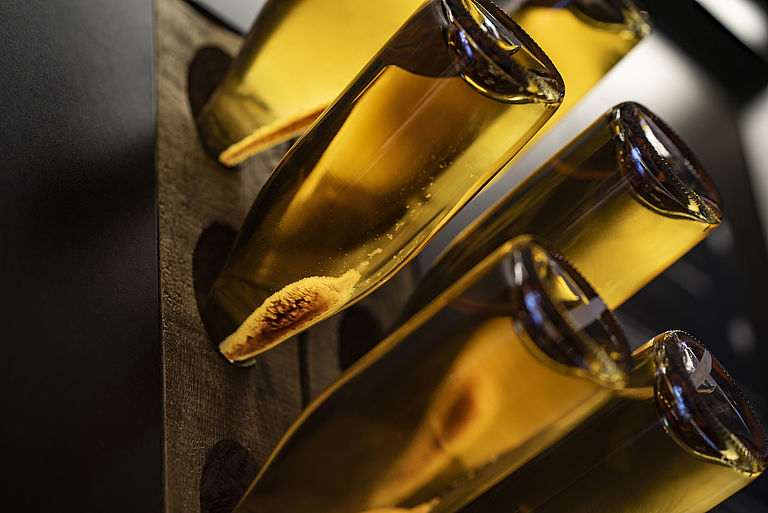 © DWI
Most of the Sekt made in Germany is made from Riesling and is called, surprise, Riesling Sekt. Riesling Sekt is known for its bright and lively character. Most other Sekt is made from the some varieties also used in Champagne, like Spätburgunder (Pinot Noir) or Chardonnay. As Germany grows more and more pinot varieties, they call themselves "Pinot Paradise", so the number of Sekt made of Pinot Gris (Grauburgunder) and Pinot Blanc (Weissburgunder) is ever increasing.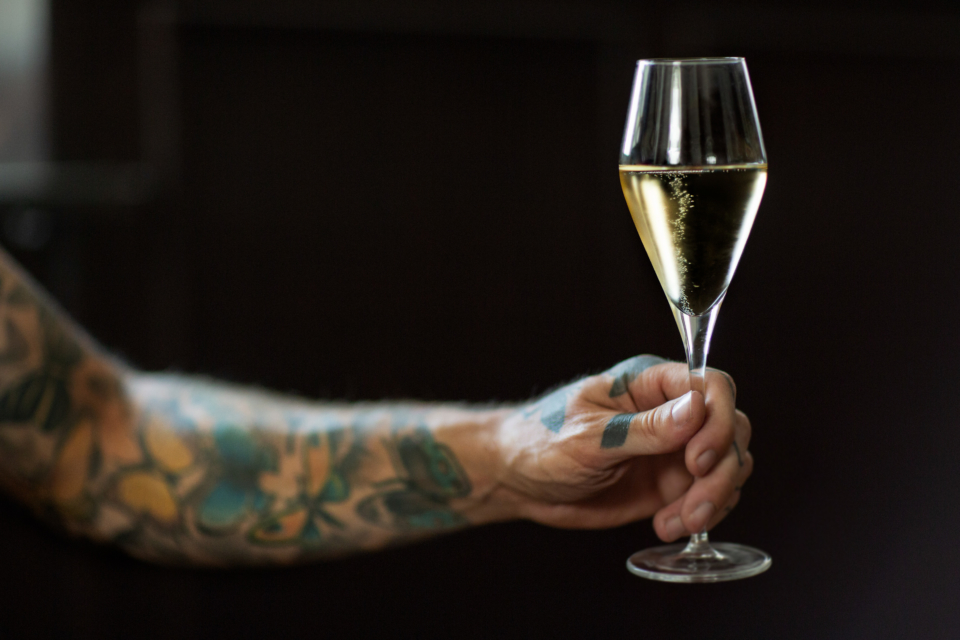 © DWI
The first German sparkling wines were produced in the early 19th century, but to this very day Sekt is enjoying an enormous popularity. When it comes to taste, Sekt has varying levels of sweetness which makes them pair nicely with everything! On the label, look for the word Trocken, which is German for dry (not sweet). Similar to a Crémant, Trocken Sekt also works great as an aperitif and with a seafood starter. Halbtrocken means off-dry (semi-sweet) and this style is best to pair with that spicy dish you cooked up or with a birthday cake!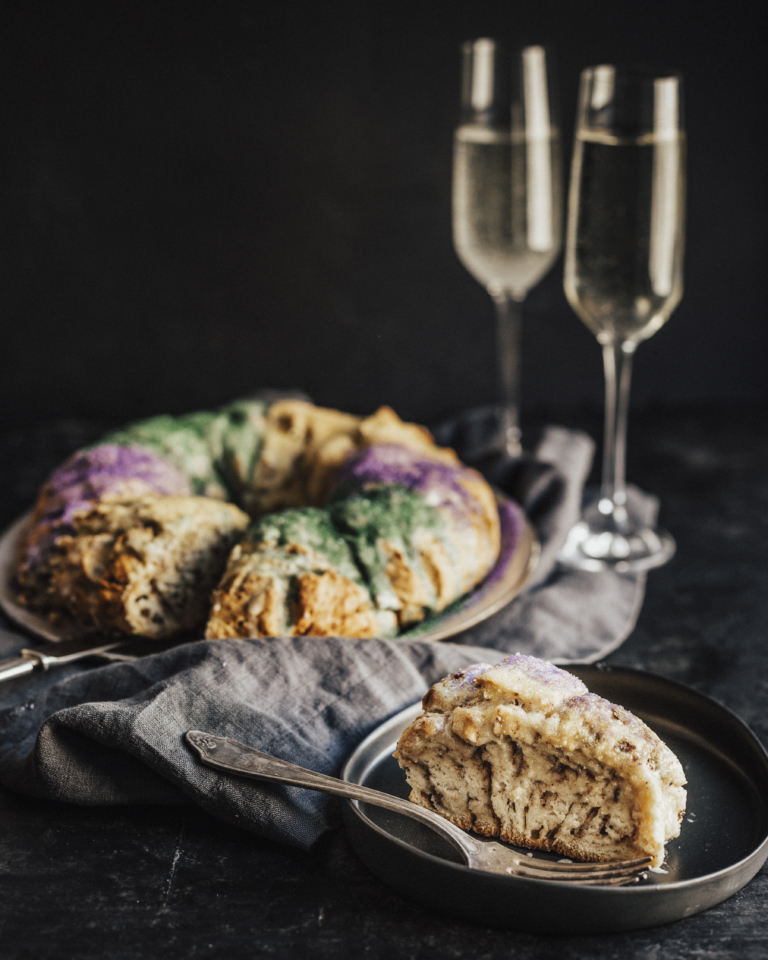 © Favoreat/Chloé Crane-Leroux
Next, let's head southwest to Bordeaux. Bordeaux is one of France's most famous wine regions, producing red and white wines. But did you know that in Bordeaux they produce a sparkling wine under the name of Crémant de Bordeaux? Crémants are made in the same way a famous sparkling wine you may know called Champagne, is made. This is called the Traditional Method and it simply means that all of the second fermentation (where the bubbles come from) happens inside of the bottle!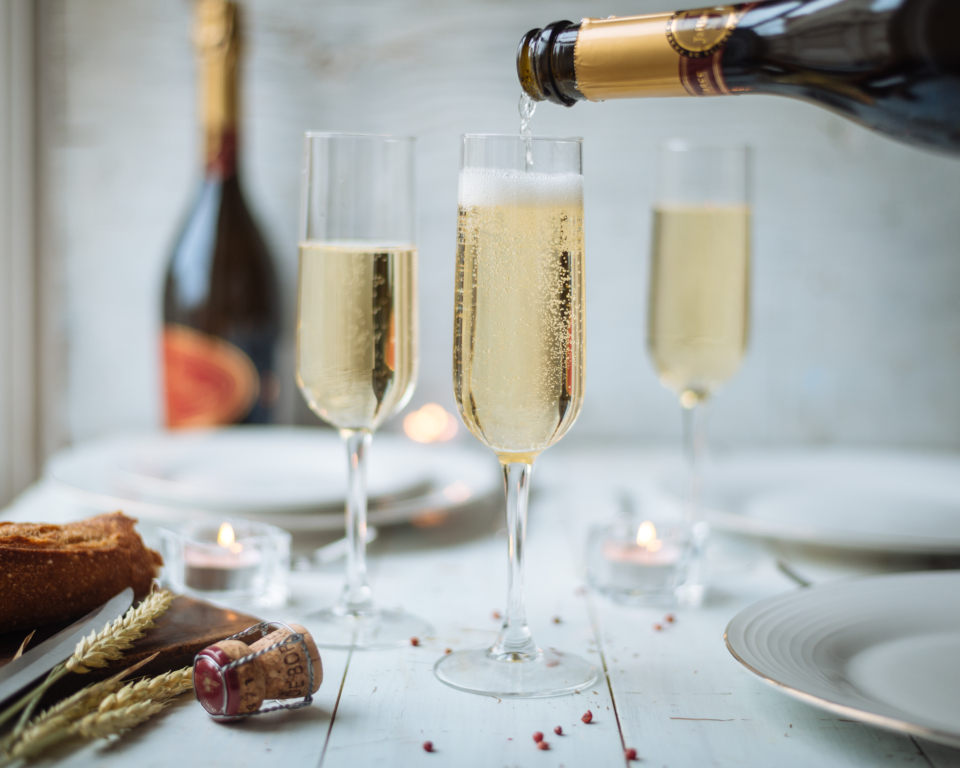 © Favoreat/Chloé Crane-Leroux
Crémant de Bordeaux is made from the main grape varieties grown in Bordeaux, Merlot and Cabernet Sauvignon for the red grapes and Sauvignon Blanc for the whites. Even though red grapes are used in Crémant, the wine is always white. This is because the flesh of all grapes is clear, it is just the skin that give them their color! All of the grapes are hand-picked and the wine must be aged for at least one year, with most producers aging even longer than that. Talk about a quality product.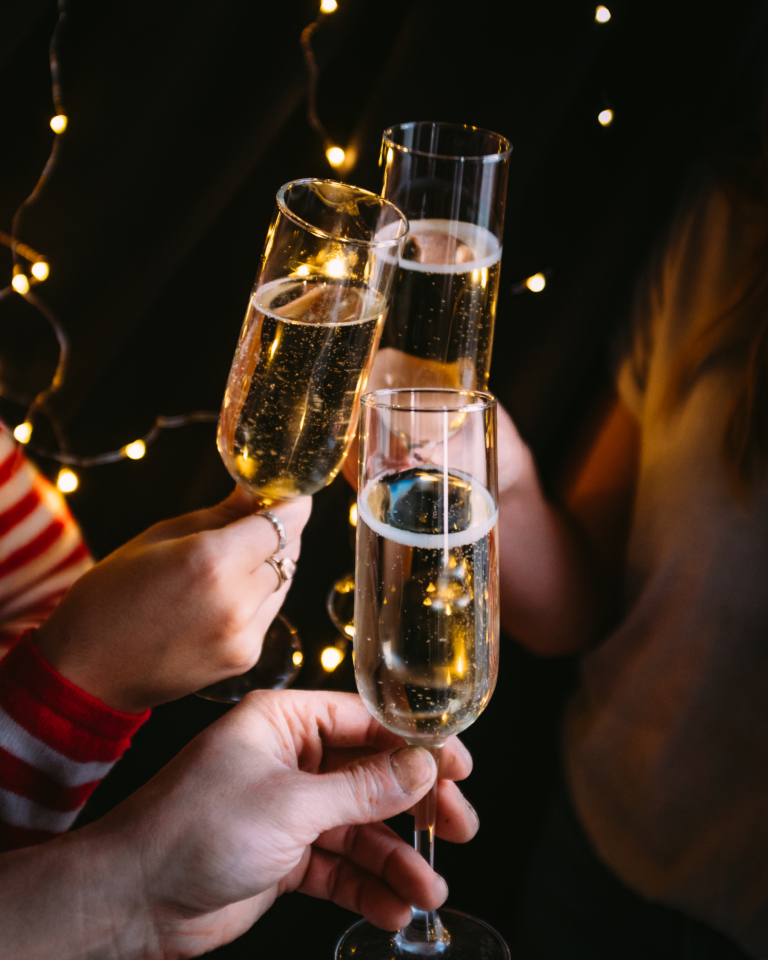 © Favoreat/Chloé Crane-Leroux
In the end, you are left with a beautiful sparkling wine that has delicate, persistent bubbles and aromas of citrus, apples, pears, nuts, honey and brioche. Crémants are great to drink as an aperitif or with your celebratory dessert! Try pairing a Rosé Crémant with fruit and whipped cream or pair a traditional Crémant with shrimp cocktail or oyster shooters. Sounds like a celebration to me!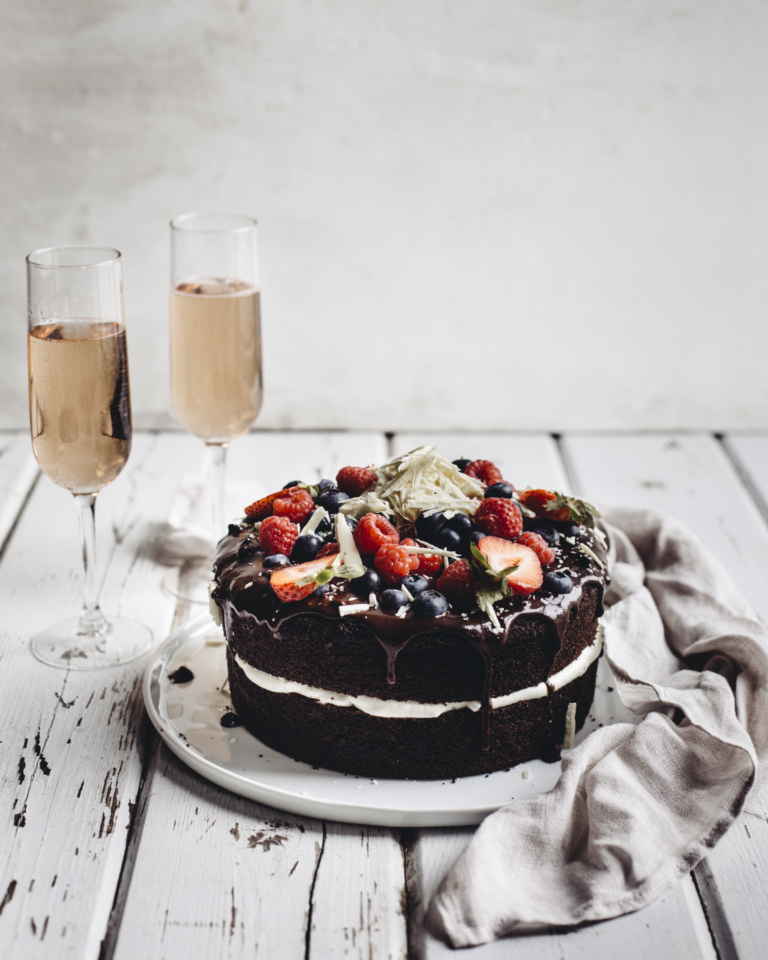 © Favoreat/Chloé Crane-Leroux
There are so many things to celebrate in life: your birthday; New Year's Eve; getting a promotion or even just a warm, sunny spring day after a cold winter. Each of these occasions are the perfect reason to open up a bottle of sparkling wine. Sparkling wine has always been the drink of choice for celebrations and it is easy to see why. There is just something special about a wine that takes a little longer to make and made with such care that really adds to the moment. Whether you end up with a Cremant de Bordeaux or a Deutscher Sekt, you will have a delicious sparkling wine for all of life's occasions.