© DWI
So, what do we look for when we need a wine that pleases many palettes and cuisines? The first thing to look for is acid. Acidity in a wine increases the perception of flavors in the food you're eating. It also acts as a palate cleanser in between bites of different foods. One area of the world that really excels in high quality wines with balanced acid content is Europe. Wines that come from cooler climates are often higher in fruity acidity. This is because the grapes are being picked before they come full ripeness – and the riper the grape, the more sugar it contains and the less acidity it has. Germany is a great example of a region that creates amazingly refreshing wines.
German Riesling is a wine often thought of to be only sweet, but it is quite the opposite. German Rieslings range from bone dry to off-dry (meaning sweet) but all contain a high level of acidity which provides a delicious, food friendly wine. A dry Riesling, that might contain flavors of apple, peach, citrus, and apricot, would be an excellent pairing with raw fish or chicken and the off-dry Riesling with notes of honey, baked apple and candied lemon would complement anything spicy. Try pairing an off-dry Riesling with roasted Brussel sprouts with a chili glaze or a Moroccan inspired chicken dish.
© Favoreat / Chloe Crane-Leroux
Other grape varieties from Germany that are crowd pleasers include Weissburgunder (Pinot Blanc) and Grauburgunder (Pinot Gris). Both of these wines have notes of mango, peach, pear, almonds and a beautiful floral aroma. If you're looking for a red wine from Germany, Spätburgunder (Pinot Noir) is a fantastic food friendly wine that pairs with many foods. Try pairing a Spätburgunder with salmon! Who says you can't have red wine with fish?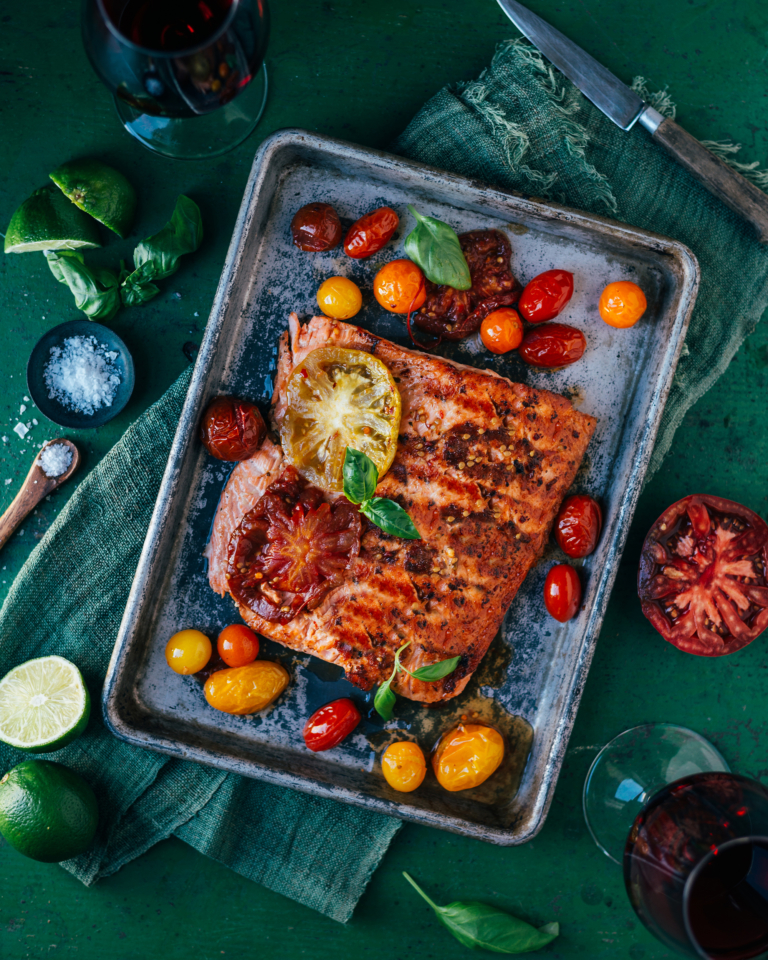 © Favoreat / Vincent Pflieger
Next let's move over to Bordeaux. Bordeaux is known for its age worthy red wines. A tradition Christmas Eve dinner is usually a prime rib, or some other cut of red meat, which pairs perfectly with a Bordeaux blend. You can explore the right (Saint Émilion, Pomerol, or Fronsac) or left (Médoc, St Estèphe, Pauillac, or Margaux) bank here. Both banks provide wines that have the acid and tannins to complement red meat.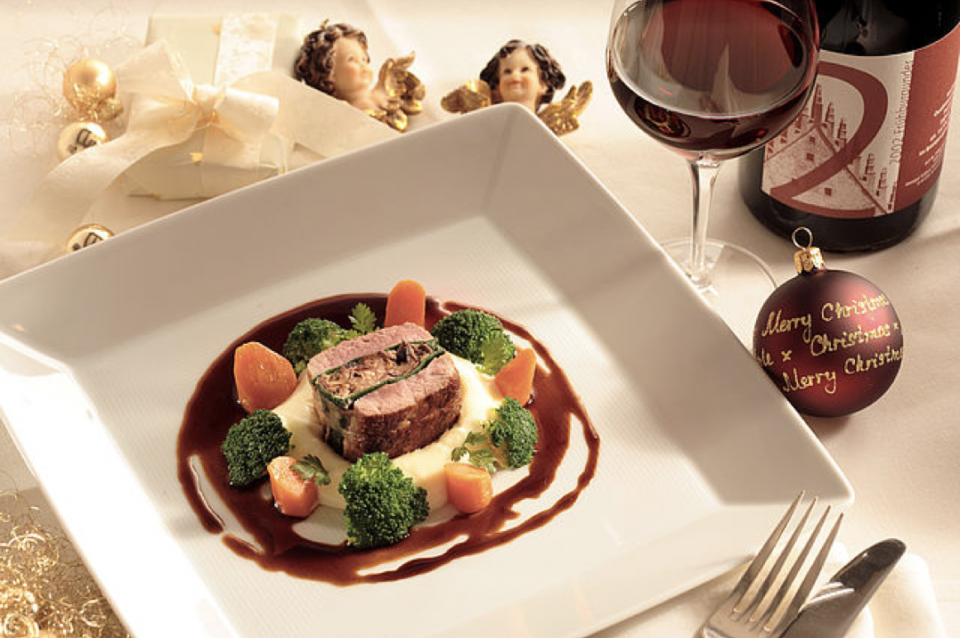 © DWI
Bordeaux also produces white, sparkling, rosé and sweet wines. Bordeaux rosé is always a crowd pleaser and pairs well with salads and other lighter fare you might be enjoying. White wines from Pessac Léognan or Graves, made from Sauvignon Blanc and Semillon are light white wines. The grapes are grown on limestone soils which give them an oceanic taste (also called minerality) that works well with fish.
© DWI
If you're looking for the final touch to impress your guest, sparkling wine is universally loved. A bottle of German Sekt or Crémant de Bordeaux would be a welcome addition at your Christmas table. At the end of the day, the Christmas season is about spending time with loved ones but a few bottles of great European wine can't hurt.