Eggs benedict
The ultimate indulgent brunch dish, smothered in a buttery lemon hollandaise sauce, calls for a bigger, yet still zesty wine to cut through the richness. Look for a White Bordeaux Blend from Pessac-Leognan, where wines are traditionally more full-bodied, but with lovely lemon, lime and grapefruit flavors. Pessac-Leognan's micro-climate of pine tree forests protect its vines from rain and wind, making its soils (and therefore its wines) totally unique compared to the rest of Bordeaux.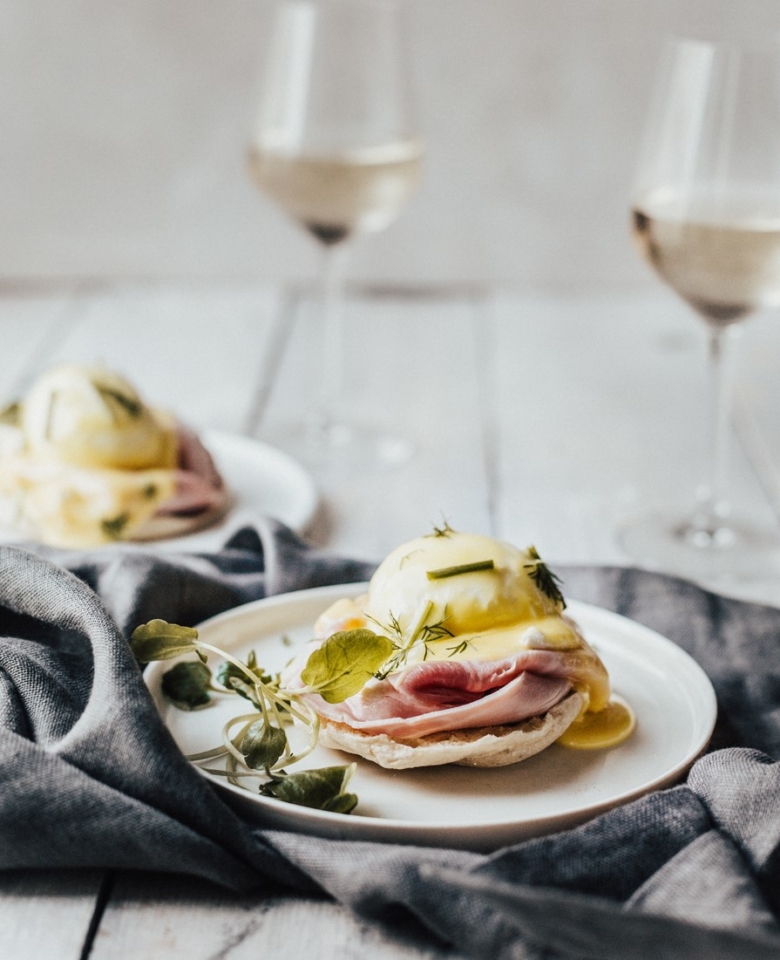 © Favoreat Design / Chloé Crane-Leroux
Mushroom omelet with toast
Fan of the savory breakfast? The fatty flavors of mushrooms call out for a Spätburgunder (Pinot Noir). Lighter in color and flavor than most red wines, German Pinot Noirs from the South and the Ahr Valley have delicious cherry and raspberry flavors with an earthy note. This is a great wine to have on hand for roasted vegetarian dishes.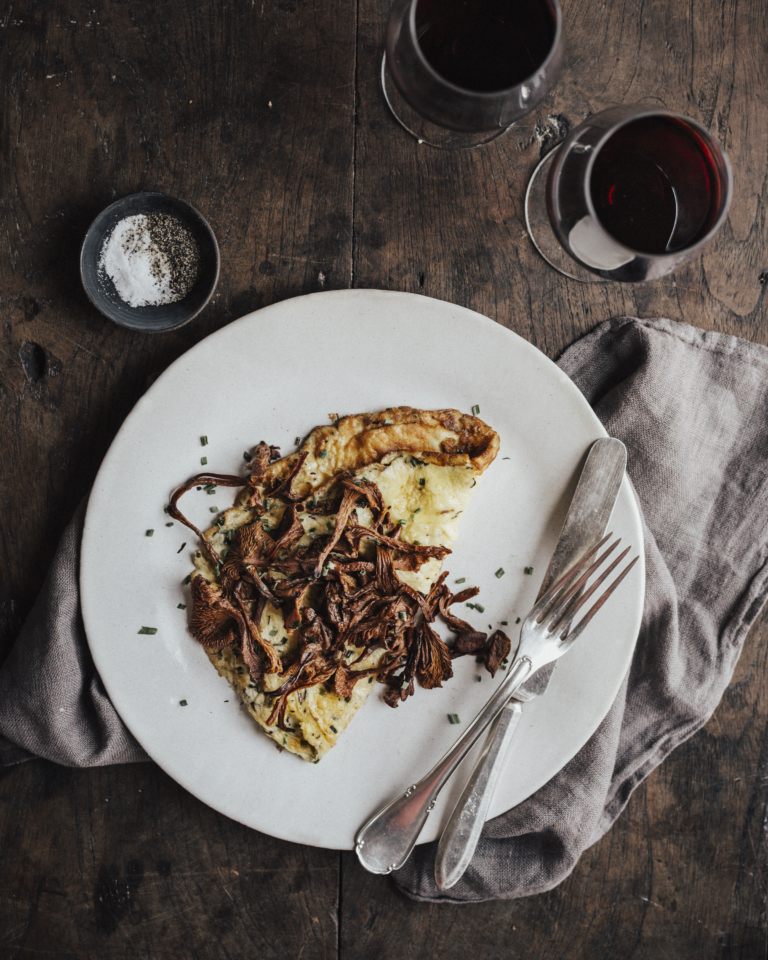 © Favoreat Design / Chloé Crane-Leroux
Smoked salmon and bagels
Here's where we encourage you to think pink – the Bordeaux way. Pink foods and wines traditionally pair very well together! Bordeaux Rosé is becoming increasingly popular and is a bit sweeter, with juicy strawberry, gooseberry and grapefruit aromas. Made from Cabernet Sauvignon and Merlot, this wine is both light and indulgent, while offering a little tartness to balance the rich salmon.
Fruit salad and yogurt
If you want to keep it light at brunch, nothing beats a fresh fruit salad with Greek yogurt. Pair with Sekt – a German sparkling wine – made by some 2,000 producers across Germany – with its light apple, pear and white flower aromas. Sekt is usually low in alcohol as well (sometimes as low as 6%), making it a perfect pair for a midday brunch.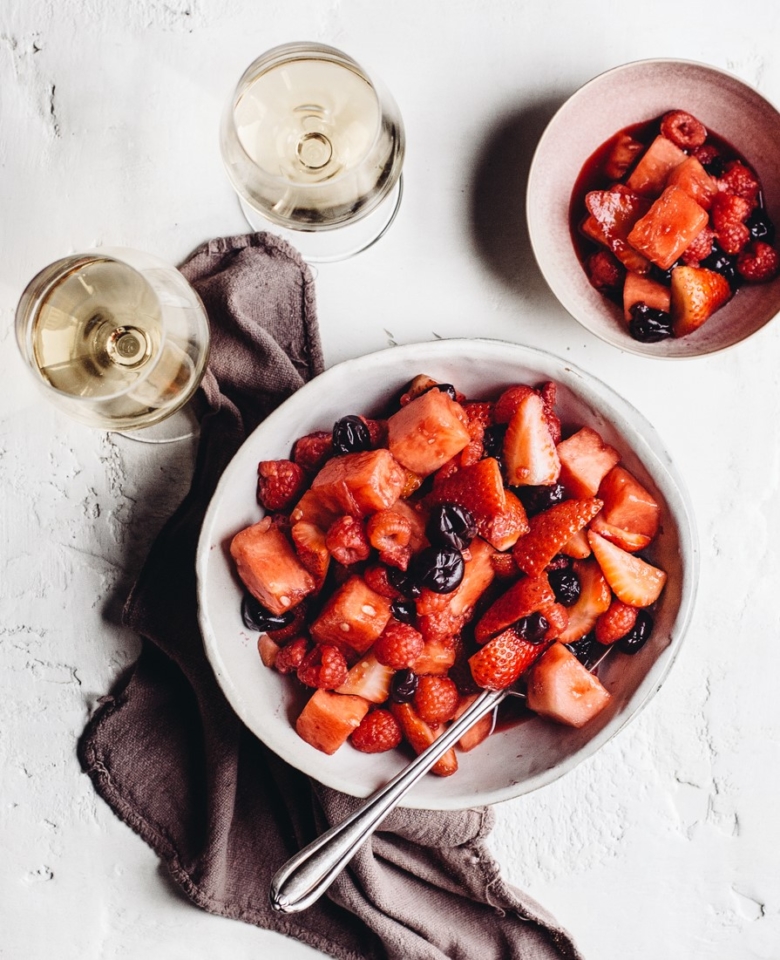 © Favoreat Design / Chloé Crane-Leroux
Strawberry waffles
When it comes to playful dishes, try a playful wine! Pair sweet and syrupy strawberry waffles with the delicate bubbles and fruity raspberry and red currant flavors of a Crémant de Bordeaux Rosé. Crémant de Bordeaux is the region's newest appellation controlée – less than 30 years old and requiring grapes to be handpicked and aged for a minimum of one year. We couldn't have handpicked a better wine for the occasion. Santé!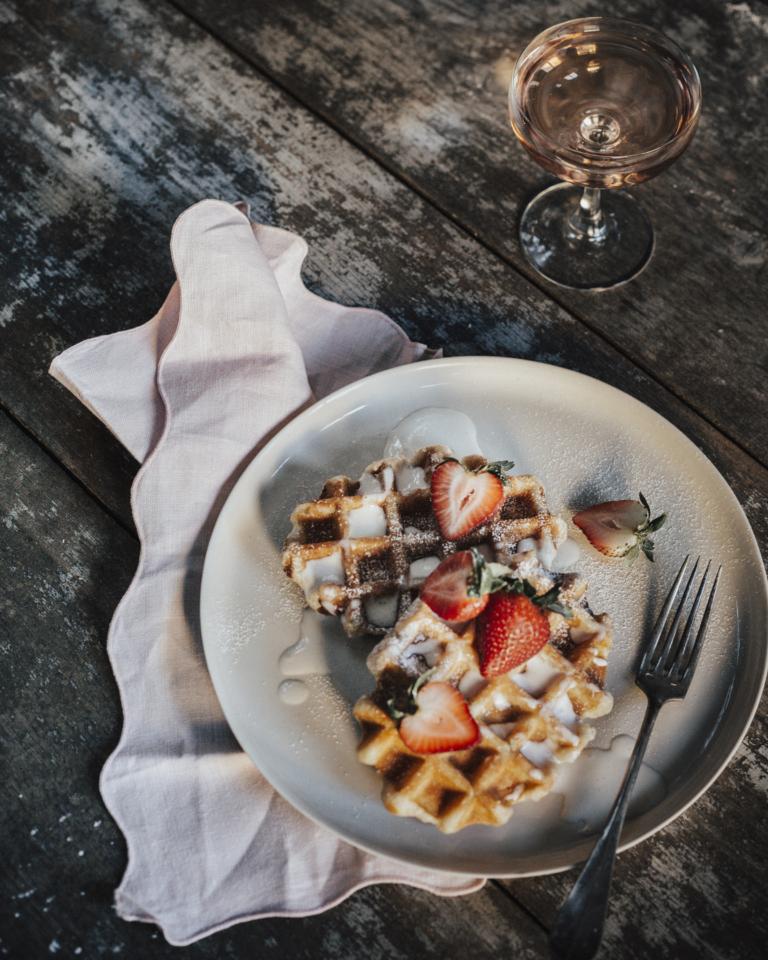 © Favoreat Design / Chloé Crane-Leroux