1-Bordeaux Fête le Vin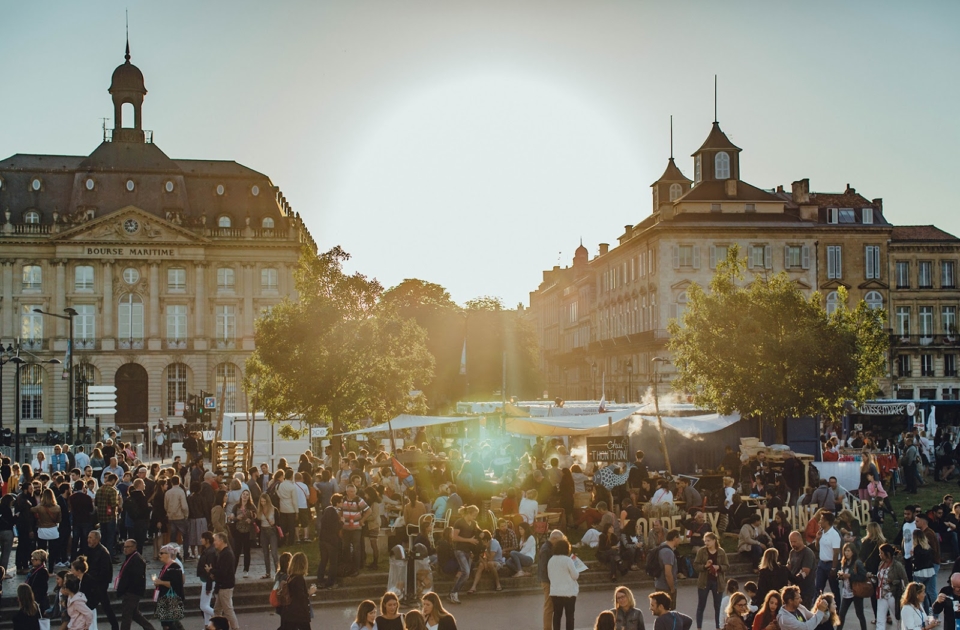 © Favoreat/Katja Hentschel
Rightfully topping our list is Bordeaux Fête le Vin, one of Europe's biggest wine festivals which happens every two years. Thousands flock to the capital of great wines and fine cuisine to taste some of the best wines the region has to offer, without breaking the bank. Simply invest around €20 for a tasting pass which allows you to try 12 different wines, attend fun workshops and learn a lot about wine in the process. It's an amazing way to spend time in Bordeaux and a quick way to take your Europe trip to the next level. A must-do for all wine fans!
2 Wurstmarkt Bad Dürkheim
Chances are you've never heard anything about the Bad Dürkheim Sausage Market in the Pfalz region and yet it is an age old wine festival that has been around for over 600 years. Currently, this is the biggest wine festival in the world, with more than 600,000 visitors each year. During 9 days in September, there are 36 stalls pouring you over 300 wines and sekts, which are drunk from 0.5 litre glasses ("Dubbeglas") and traditionally shared at the table.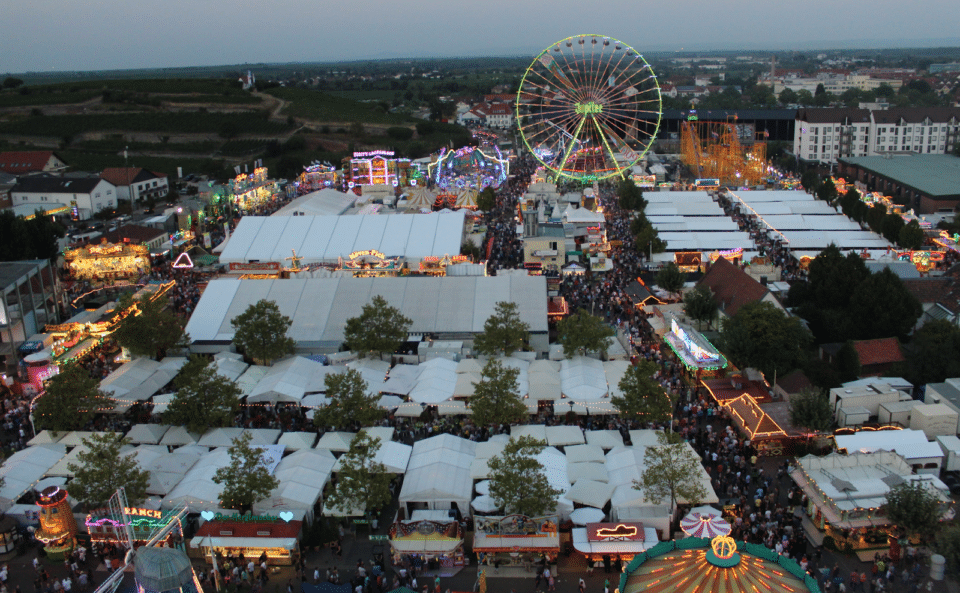 photo via wikipedia
3 The Médoc Marathon
Not your average marathon, this yearly happening draws 9,000 runners from all walks of life, as well as many thousand spectators. And for good reason, because not athletic performance is at the core of this event. There's fun, music and – you guessed it – wine!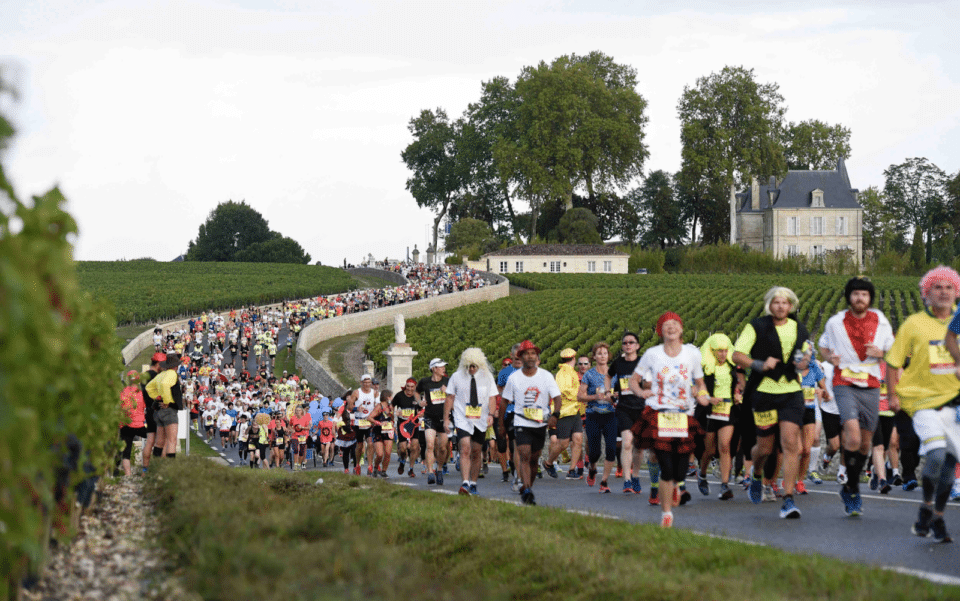 ©Favoreat / M. Anglada
The tour leads through the vineyards and prestigious wine chateaux of Pauillac, Saint-Julien, Saint-Estèphe, Médoc and Haut-Médoc appellation and includes many stops where runners can taste wines, discover delectable local foods and enjoy a few concerts. Not surprisingly, it's the festival's special atmosphere that has gathered international acclaim and it would indeed make for a memorable experience on your tour through the old continent.
Imagine an ephemeral "village" at the historic center of Bordeaux, dedicated to gastronomy, hosting about twenty gourmet addresses committed to making your taste buds dance.
The unique event lasts for eleven days in June and opens during lunch and dinner.
4 Fastnacht Mainz (Mainz Carnival)
You've done Halloween and you're familiar with the Carnival in Rio, but have you heard of Fast Night in Germany?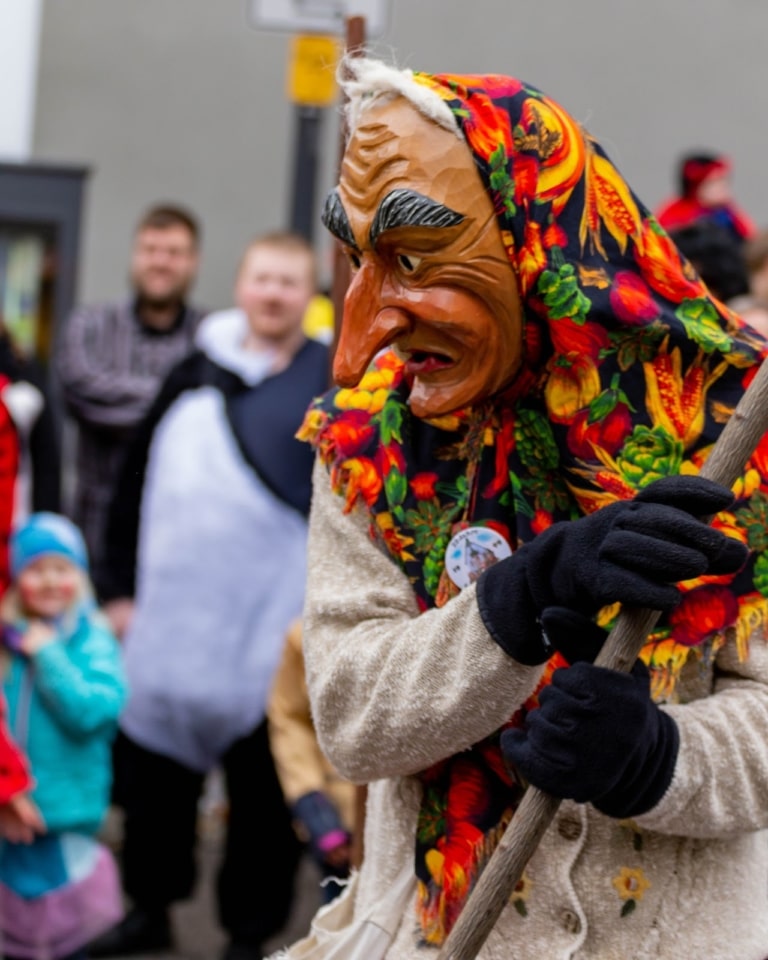 The Fast Night in Mainz is of the biggest carnival events in Germany with more than half a million people in disguise gathering and watching a huge street parade make their way through the city. Costumes are fun and sometimes outrageous and the wine flows all night. After all, Mainz is located in the heart of Germany's top wine producing region of Rheinhessen. The parade starts at 11.11am. Concerts, plays and an epic street party mark the beginning of carnival season in Germany, a perfect time to visit and get to experience the country in a way that no other time of year could provide.
5 Épicuriales
The Épicuriales are an effort to bring upscale plates and drinks to the people at very affordable in one of the most famous areas of Bordeaux. If you like a lot of bang for your buck while enjoying a deep dive into some incredibly fine French cuisine as well as local wines, this is definitely the place to be.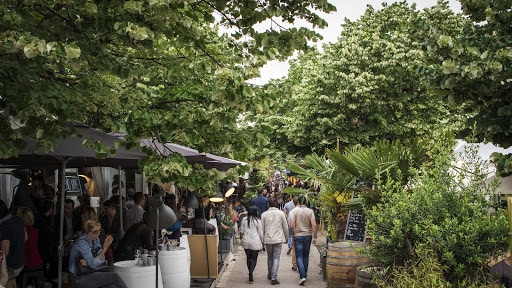 ©Favoreat / M. Anglada
6 Christmas Markets
We couldn't possibly publish this list without a mention of the incredible Christmas markets which make Germany even more beautiful on the December days leading up to the holidays. Think gingerbread and mulled wine and an entire host of stalls selling handmade goods that will woo your loved ones.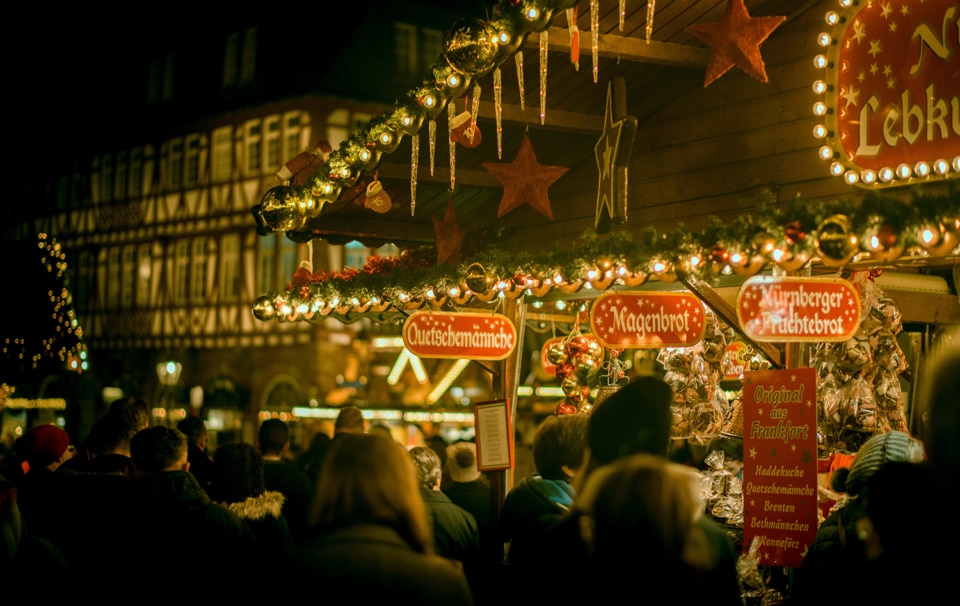 We recommend you start exploring this German institution by going back to the roots and visiting the first Christmas market ever – the 600 year old Dresdner Weihnachtsmarkt which is also home to the famous Dresdener Rosinenstollen, a cake that is only baked around Christmas.
7 Saint-Émilion Jazz Festival
Saint-Émilion knows more than making wine, it knows how to boogie! One long weekend each summer for the past 20 years Jazz fans from around the world gather here to watch national and international Jazz acts perform while sipping on some extraordinary local wines. If you think that world class wines and live music make a good combo, consider adding this to your 2020 bucket list.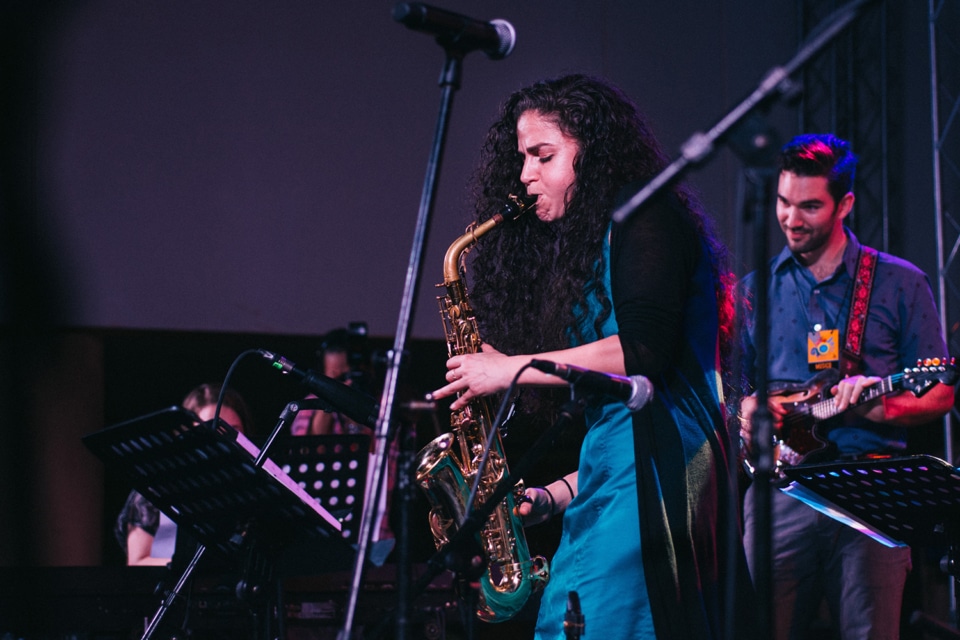 8 New Year's Eve
Undoubtedly the highlight of the year in Germany is New Year's Eve – everyone's favorite party time which centers around a certain quintessential sparkling wine: Sekt! Hug a stranger as the clock ticks towards midnight at Berlin's Brandenburger Tor, a favorite for locals and tourists alike. Looking for that special experience? Maybe a castle on a vineyard in Saxony inviting guests to live the night of a lifetime is right up your alley! Germans know how to welcome a new year and on December 31st the entire country is dressed in an incomparable atmosphere which is not to be missed.