Crédit : AMCM/Broduction
Marathon in the vineyards
Bet you didn't think that marathons and drinking wine mix all that well. After all, rumor has it that alcohol does not necessarily enhance physical top performance. Nonetheless, both Germany and Bordeaux are home to most unusual marathon events!
Marathon of the Médoc
Every year, thousands of enthusiastic runners meet in the Médoc region of Bordeaux to go for what has long adopted the reputation for being the longest marathon in the world. One look at the participants of this unusual event is enough to know that physical overachievement is not at the top of the priority list here. On the other hand, runners get to enjoy over 50 live music stops, various wine tastings along the route, and even a few culinary stops! To make things even more interesting, there is a theme each year under which runners can dress up. In 2019 the theme was Cinema.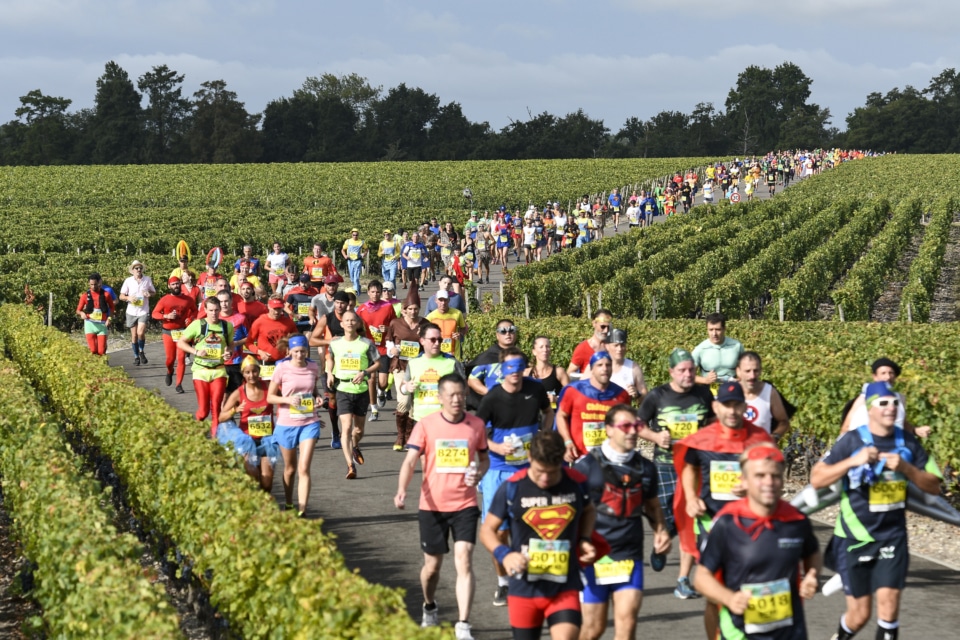 Crédit : AMCM/Broduction
Over in Germany there is a similar event happening once a year called the Ahrathon, a marathon going through the stunning and steep Ahr Valley vineyards, where they mainly grow Spätburgunder (Pinot Noir). Similar to the one in Médoc, nearly 30,000 runners turn up in fun costumes, stop at different vineyards for food, concerts, and wine tastings along the way.
That's not all! If you're interested in marathons through stunning vineyards, there is also the Marathon Deutsche Weinstraße (German Wine Road) as well as the Trollinger Marathon which both happen annually and attract thousands of wine and running fans. Trollinger is the most popular red variety in the Württemberg region.
In Germany, vineyards produce not only wine but also royalty. Once a year the 13 wine regions in the country send their regional wine queen to Neustadt in the Pfalz region for the election of the Wine Queen – Germany's most important wine ambassador. The contest is widely televised with around one million viewers and is currently running in its 71st year. The winner and the two runners-up (German Wine Princesses) spend the subsequent 12 months traveling nationally and internationally to promote German wines.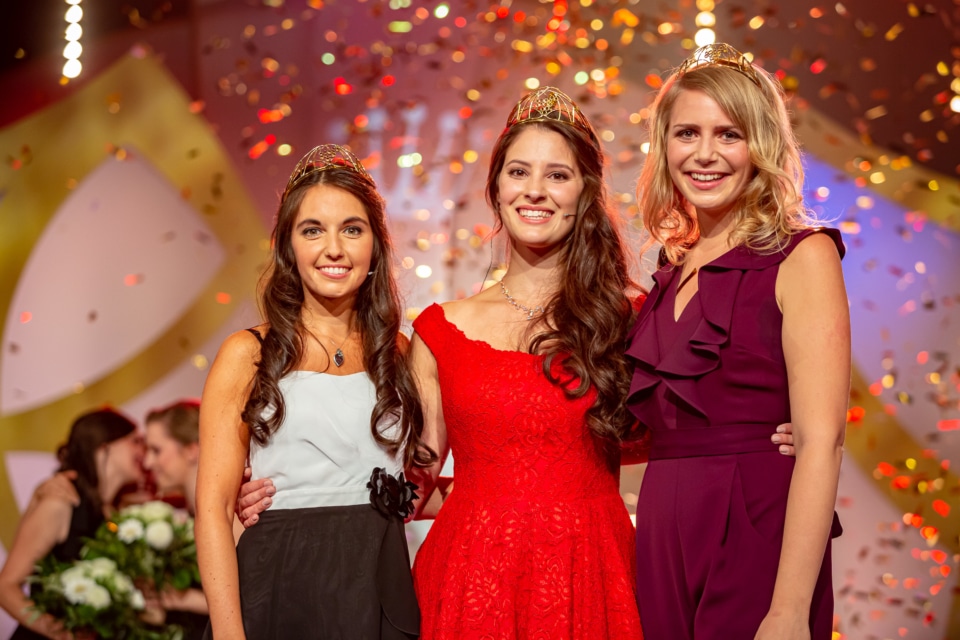 Credit DWI
Wine tasting in trees
The days where wine tastings only happened in a tasting room are long gone and the options for where wine can be enjoyed become more complex. You've probably heard of wine cruises and bike wine tours but what about a tasting in a treetop? At Château Rayne Vigneau, just near the quaint village of Sauternes you can do exactly that. It's best to be in shape, because you will need to climb up the tree yourself first! Rest assured, however, that the views and the wines make up for it.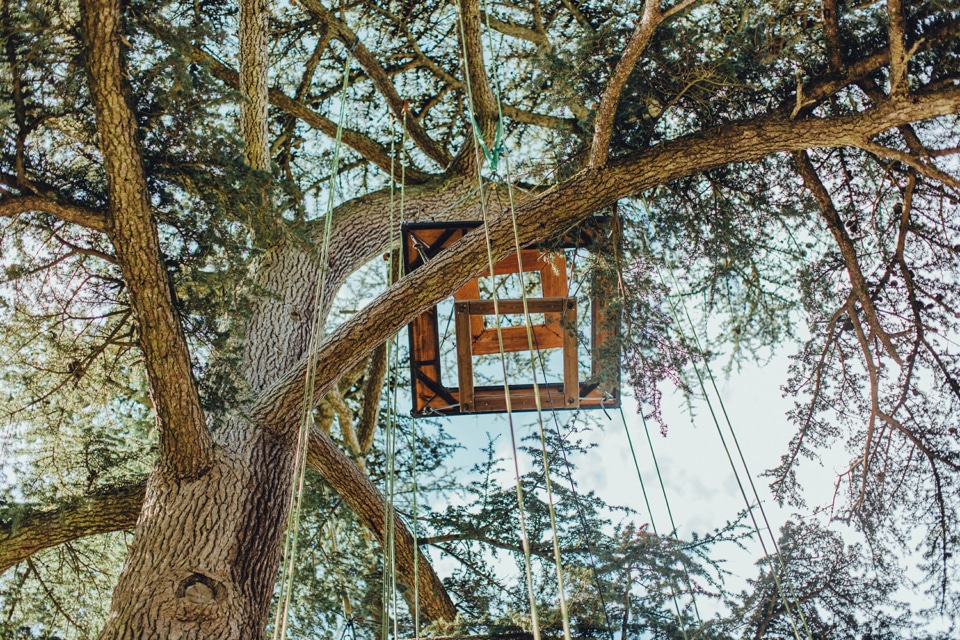 © Favoreat/Katja Hentschel
Federweißer
You've had the red and white. You've enjoyed the rosé and the crémant. But have you ever heard or even tasted Federweißer? This German term refers to fermented grape juice – a drink that is highly popular. Natural yeast in the juice produces alcohol and CO2 which makes Federweißer fizzy. This is why bottles of it cannot be sealed. It's a typical drink during the fall season and often enjoyed alongside a nice slice of tarte flambée, onion tart, and other fall dishes.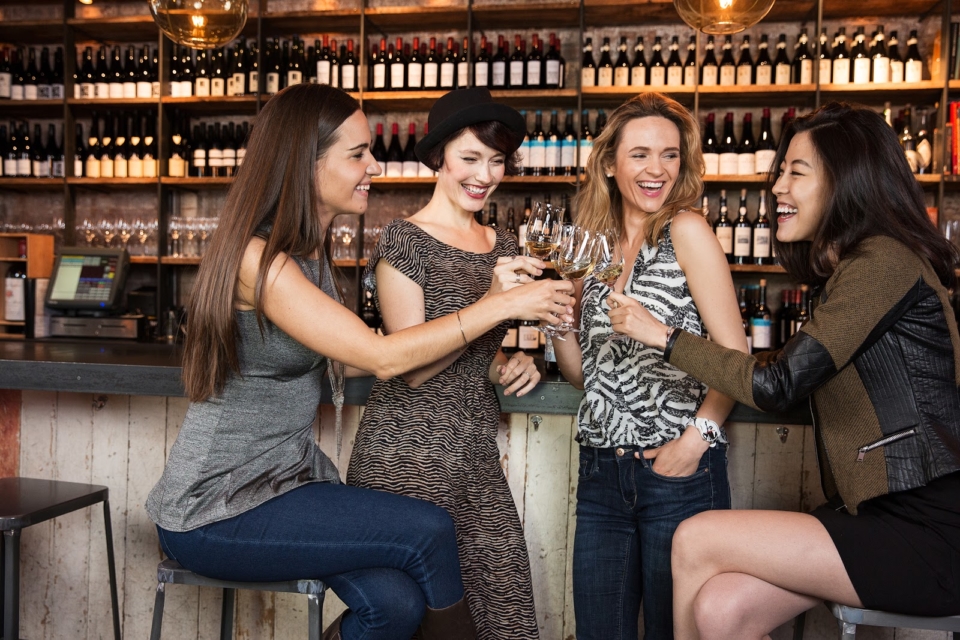 Credit DWI
Hot air ballon tasting
Some folks like ordering tomato juice on planes because it tastes different in the air. But what about wine? Find out by tasting while riding in a hot air balloon – could anything be more romantic? La ferme du ciel (Heaven's farm) in Bordeaux is offering just that. Better yet, guests can book this unique wine tasting tour as an add-on to their stay, because the Ferme du Ciel doubles as a Bed & Breakfast.