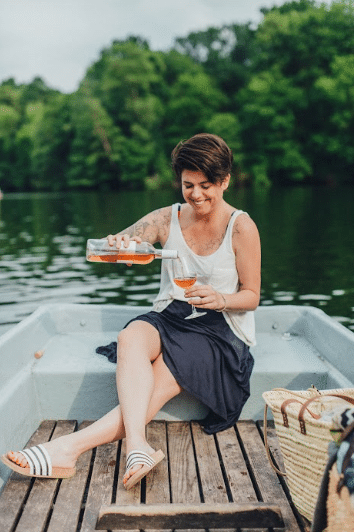 © Favoreat/Katja Hentschel
Miami, Florida
Miami is hot, hot, hot. With no shortage of vacation-worthy destinations, it's hard to pick only one. Our itinerary? A stroll through the breezy, chic Design District before making your way through the Instagrammable streets of Wynwood. Don't forget to find a glass of Bordeaux rosé at Semilla Miami Beach.
Los Angeles, California
A cultural intersection of surf, celebrity, and easy living, you'll settle in immediately to the chill vibes of Los Angeles, California. You'll need a car to get around, and we recommend taking in the breathtaking views of the Pacific Coast Highway and you drive towards beachy Malibu. After making your way back towards downtown, end the night with Rosé Sekt or a variety of other German wines at Wirtshaus. 
San Francisco, California
As you touch down in Northern California, the spirit of wine is in the air! California-style wine, that is. Fret not, French wine lovers! Ditch the regular city spots in favor of lush Sausalito, boasting waterfront views of the iconic Golden Gate. Tuck into Le Garage, a former auto body shop turned stylish wine bar for your Bordeaux fix. 
Portland, Oregon
The rumors are true! Portland, Oregon is the hipster mecca. But that doesn't mean they're too cool to know good Bordeaux! In fact, you'll have your pick from several French-inspired bistros and bars peppered throughout this bohemian destination. Our favorite when you need a break from sightseeing? C'est Si Bon! Bistro + Vins, featuring Bordeaux by the bottle.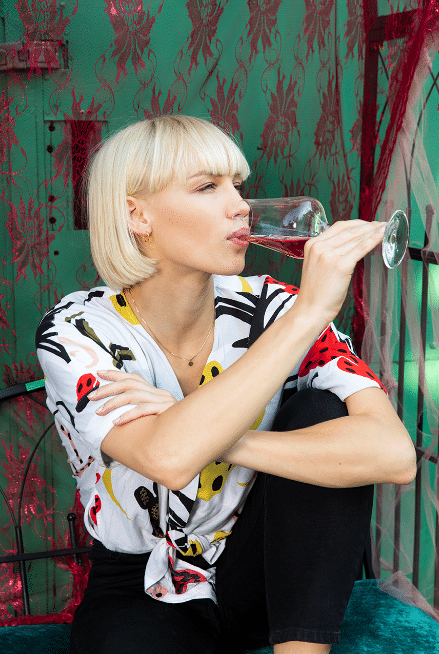 Credit DWI
Atlanta, Georgia
One of the fastest growing American cities, Atlanta's lineup of tourist destinations range from the typical — Atlanta Botanical Garden — to the totally zany World of Coca-Cola museum. Treat yourself to an evening out at Der Biergarten and share the Geräucherter Lachs Auf Reibekuchen while having a cheers with a glass of Riesling. 
Jacksonville, Florida
Quite a bit more northern than Miami, the city of Jacksonville, Florida stakes its claim of the largest urban park system in the country. Whether you explore on a hike, or take the city by bike, you'll earn your glass of wine after soaking up the endless outdoor gems. Settle into one of the large, leather booths at Rue Saint Marc and dip crusty bread into warm, brothy mussels. Don't forget the wine!  
Charleston, South Carolina
Charleston is bursting with Southern Charm, and a glass of wine in hand is always in style. Take a spooky ghost tour and learn of the city's storied past. Afterwards, stroll to Wine & Company for their unique flights, featuring German favorites alongside other worldly wines.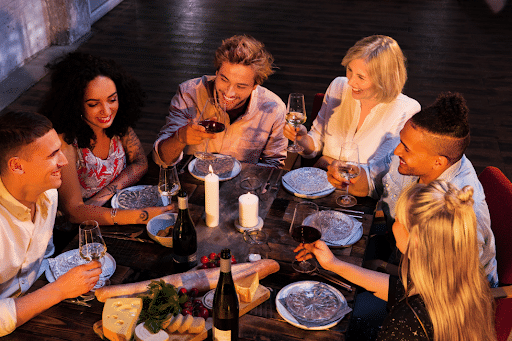 Credit DWI
Las Vegas, Nevada
Ready to roll the dice on your next vacation? Las Vegas, Nevada is the place to be for casinos and entertainment. Spend your well-earned bucks at the massive Hofbrauhaus, for beer, glasses and bottles of German wine, and German fare. 
San Diego, California
Spend a day in sunny southern California! Dedicate time to the iconic Balboa Park — 1,200 acres of urban park space, museums, and the San Diego Zoo. Treat yourself to a decadent French dinner at The Smoking Goat. From filet mignon steak tartare to duck liver pate, these homestyle flavors will perfectly complement your choice of a Médoc from Bordeaux.