Photo credit :DWI
Here are our favorite fall picnic ideas, and the perfect Bordeaux to bring along. 
Sure, an early morning picnic — with wine — might seem like a crazy way to start the day, but hear us out! Imagine it's a warm, sunny Sunday. Mimosas and brunch are already in your future, so why not turn your plan into a picnic? Head to the local market and grab a crusty bread, fresh fruits, and cheeses. Complement your selection with a jug of fresh-squeezed orange juice, and of course, a chilled bottle of fizzy Riesling Sekt! You're ready for mimosas and a great Sunday ahead!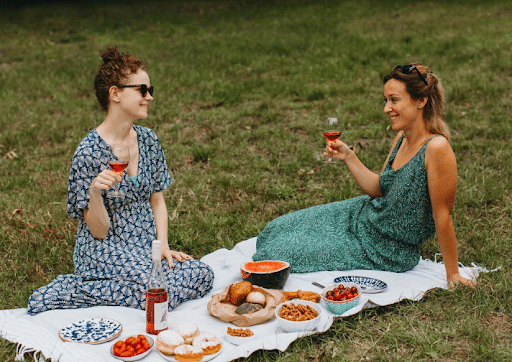 © Favoreat/Katja Hentschel
The beach is a quintessential picnic spot, and you're almost always guaranteed to get a good view. Lean in to the seaside vibes and bring along a refreshing, juicy shrimp cocktail with spicy, tangy cocktail sauce for dipping. We're sipping on a salty, melon-forward white wine for this beach picnic. Consider a bottle of Entre-Deux-Mers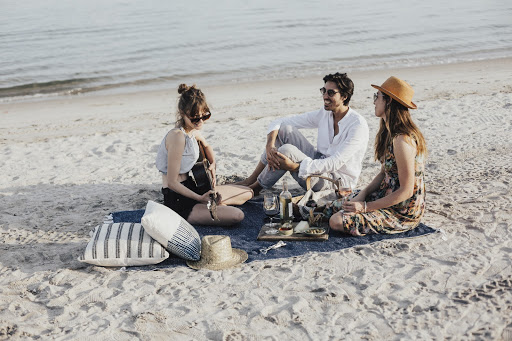 © Favoreat/Chloé Crane-Leroux
You don't have to go far to have a picnic! If you're feeling inspired, set up your backyard in perfect picnic fashion. Grab what you've got in the fridge for extra ease: a citrusy fruit salad, crunchy vegetables and dip. No wine rules here…grab whatever bottle you've got in the house and enjoy!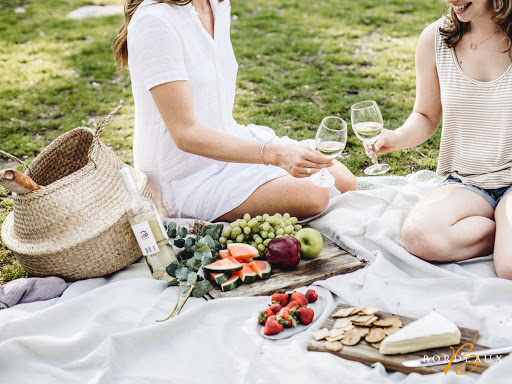 © Favoreat/Chloé Crane-Leroux
Grab a group of friends and head to the park on a beautiful day. Easy, shareable, no cooking required bites are what you're really going for here. An assortment of hard cheeses and jams, and some fresh picked peppers or cherry tomatoes fit the bill. Bring along rich, nutty

Grauburgunder

.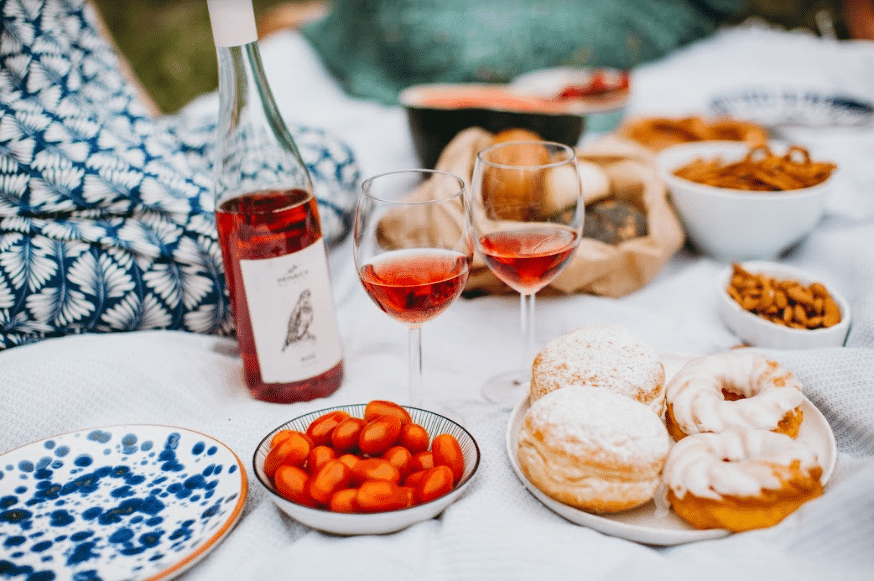 © Favoreat/Katja Hentschel
There's nothing more charming than renting a lake house with friends and leaving city life behind for a weekend. Plus, it's the perfect setting for a picnic! Gather the crew and make a morning out of handcrafting pizza dough! Then, in the evening, produce individual, hand-crafted pizza concoctions. We love Côtes de Bordeaux with pizza, and think you will too!
Sure, you might think of a tailgate as a beer-only occasion. Why not switch it up? If you love football

and

wine, turn up your tailgate weekend into a wine oasis. If you're firing up the grill, consider lightly grilled fish, or even a grilled vegetable skewer. These will all go great with a crisp white, like Silvaner.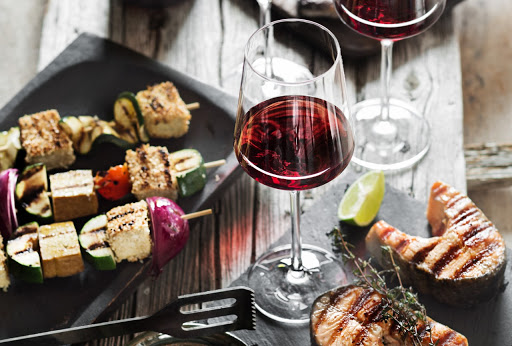 Photo credit : DWI
Explore the great outdoors! Taking a quick trip to a campground can get us back in touch with nature, and our primitive side! There are so many ways to set up a campground picnic — from a short hike ending with crudite, to a feast of smoked meats on a picnic table. We'd recommend packing a few bottles of red wines, which will feel extra cozy at night under the stars. Our pick? A mineral-rich bottle from Graves. 
A romantic picnic for two 
It only takes two to picnic, and it's one of our favorite outdoor date ideas. Let one of you bring the wine, and the other snacks. You might surprise each other, and it might not be a food-and-wine pairing made in heaven, but you will have fun seeing what you come up with!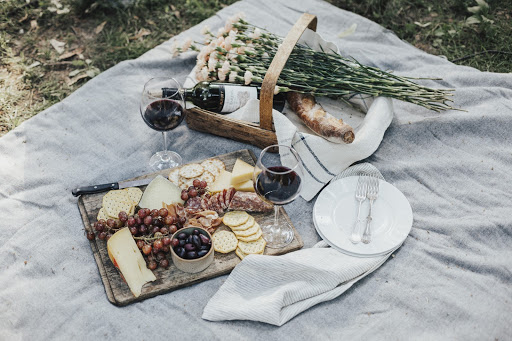 © Favoreat/Chloé Crane-Leroux
Get your weekend dose of art and culture by bringing a picnic to a local sculpture garden. With endless green space and larger-than-life art installations to marvel at, you'll leave this picnic in awe and inspired. Consider something sculptural for your picnic, too! Create a meticulous charcuterie board in a fun pattern and see how its design changes as friends grab bites of fruit, meat, crackers, and spreads. Stretch out Rosé season as long as you can with a refreshing German Rosé.
Who says you have to be outside to picnic? With fall and winter weather soon in sight, remember that picnic season can be all year long…if you bring the fun inside. We're fans of popping up your camping tent in the living room, or just sprawling fresh fruits, vegetables, and wines across a large kitchen table for ultimate sharing. Better yet, grab what's right inside your wine cabinet or fridge, as long as it's delicious. Cheers!