© Favoreat/Katja Hentschel
When his father passed away 2 years ago, Philipp found himself in the position of having to run the estate on his own, with some administrative help from his mother. His vineyard is located on the outskirts of Saulheim, a small town with 7,000 inhabitants, just South of Frankfurt. Everyone knows everyone around there and in the case of the Freitags, they have an unusual second business running besides winemaking – they are the village's undertaker.
We were curious what a day in his life usually looked like and visited him to find out…
8am
When most winemakers are already out and about to check on their vineyard Philipp still hits the snooze button of his alarm clock a couple of times before he gets up to quietly start the day with a shower and a sandwich. This is when he gets to sit down in front of his laptop, replies to emails and takes care of some administrative work before launching himself into the physical part of the day.
9am
The day in the vines begins for with maintenance for Philipp. Pruning, anchoring, trimming – it's all done by him alone. What he knows about wine-making is all self-taught, most of his knowledge he picked up from watching and helping friends who also make their own wine.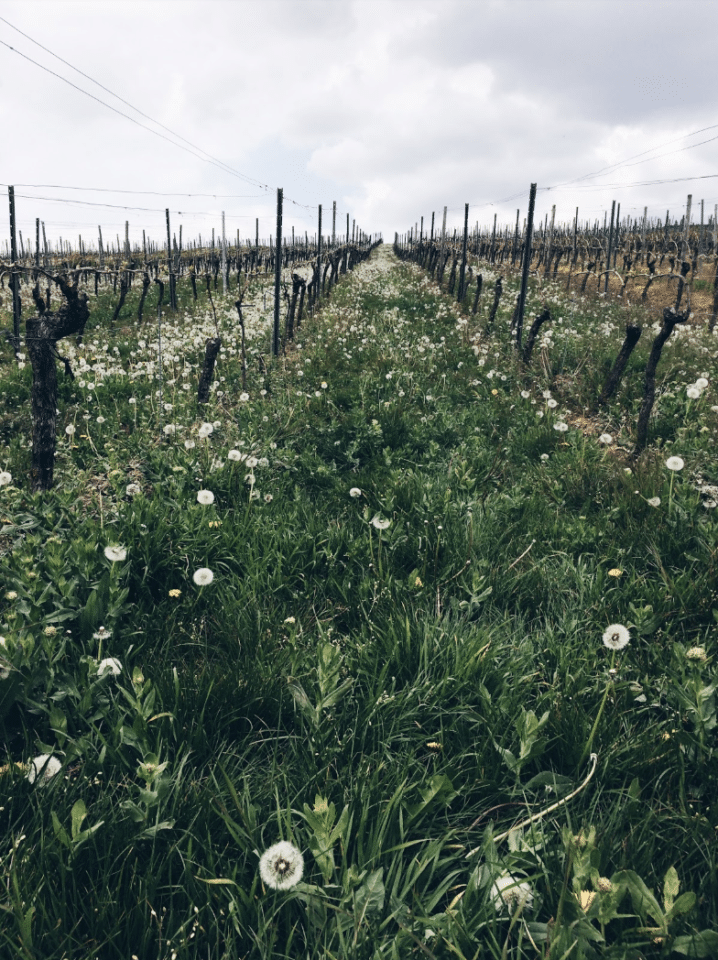 Photo credit: Philipp Freitag
For the past 2 years Philipp has operated his vineyard exclusively according to organic farming standards and is currently awaiting certification. He is passionate about this subject and knows exactly which clovers and grains best serve the soil to allow for maximum fertilization without any chemicals. He is proud that the biodiversity and vegetation in his vines are serving as refuge and food for animals such as deer and many smaller animals and goes to great lengths to protect these.
5pm
Philipp is still at it in the vineyard when a friend drives by on a tractor. They exchange the latest news and Philipp seizes the opportunity to take a new picture for his #NakedFriday series. Each Friday he posts a new photo of himself or a friend naked in the vineyard to his Instagram under the aforementioned hashtag. What started as a quirky idea quickly took off and Philipp was able to assemble an impressive Instagram following of nearly 5,000 people, who eagerly await his next post.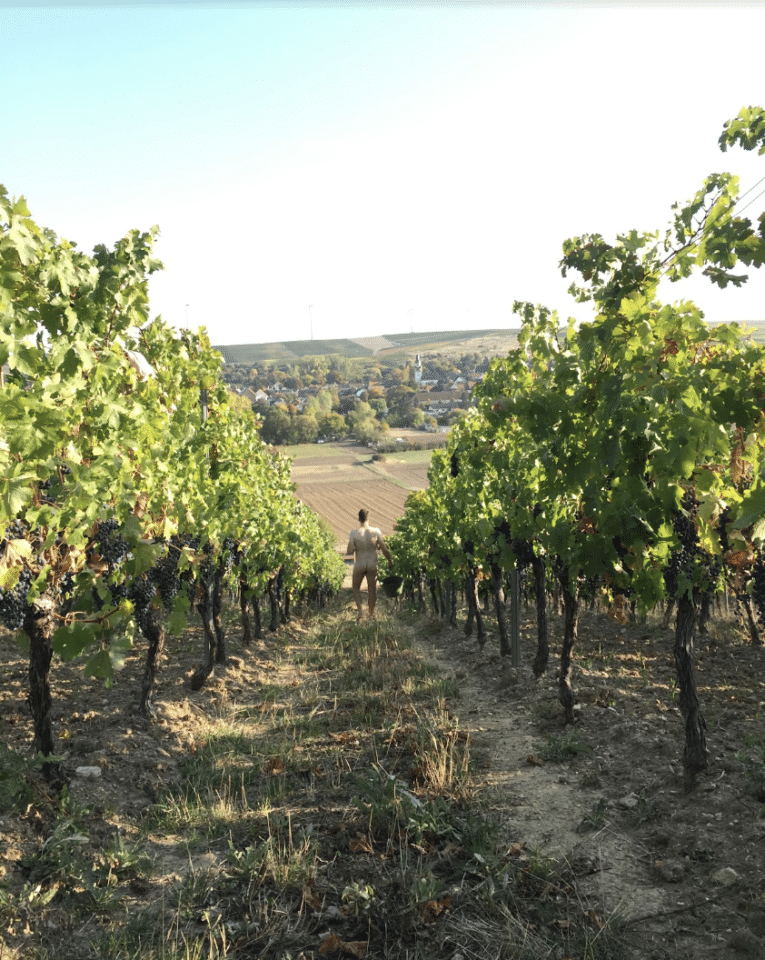 Photo credit: Philipp Freitag
8pm
Not every day finishes with enough time to relax and enjoy a bottle of his own wine, but today Philipp and a couple of friends make it to the highest part of the vineyard where one can overlook the valley for a few miles. Here, wine and pizza pairs especially well with an epic view of the sun setting over the vines. He might be the hardest working man in wine-making but he does know how to kick back and enjoy every once in a while.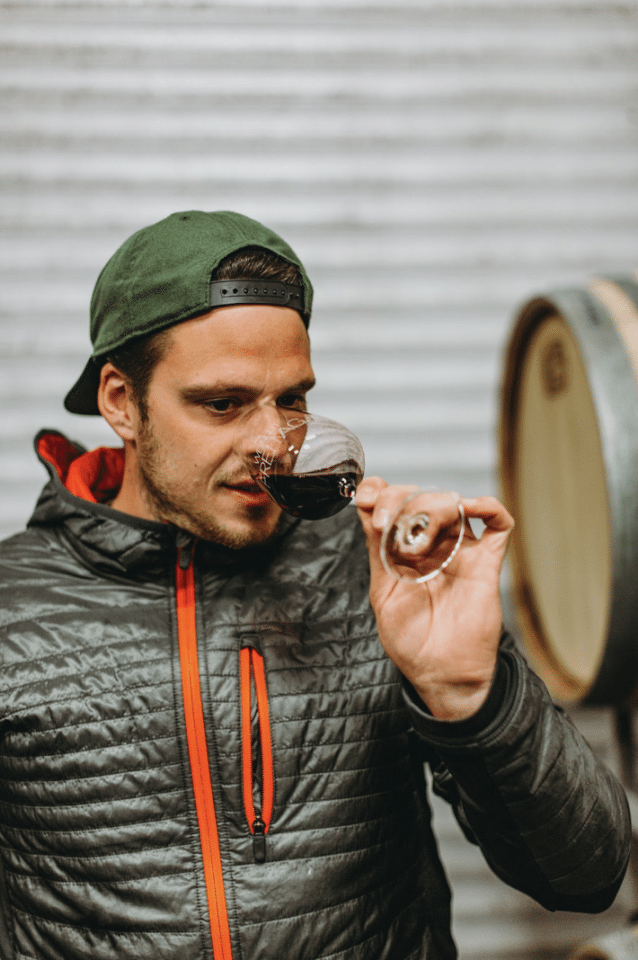 © Favoreat/Katja Hentschel