© Favoreat/Katja Hentschel
Bordeaux: All about the bubbles!
Bubbles mark a special occasion and the Fourth of July is a great time to pop a cork! Bordeaux's esteemed Cremant bubbles brings even more joy to any summertime fête.
Planning a beachside hang with your crew for the holiday? Scouting out fresh and local shellfish? Bring along Celene 'Ballarin' Cremant de Bordeaux Brut, an ultra dry, rare white blend. Want to really impress? This bottle holds its own as one of the ten most award-winning wines from its region. Cheers to that! 
Fellow award winner, Chateau de Lisennes Cremant de Bordeaux 'Bulles de Lisennes' is a crisp and light Cremant, blossoming with acidic citrus and juicy melon. A crowd-pleasing Cremant, this bottle is your ticket to a memorable July 4th!
Don't forget the summer favorite Calvet Cremant de Bordeaux Brut Rose! Featuring sweet strawberries complemented by subtle creaminess, this Cremant Rosé is one of our super sippable favorites.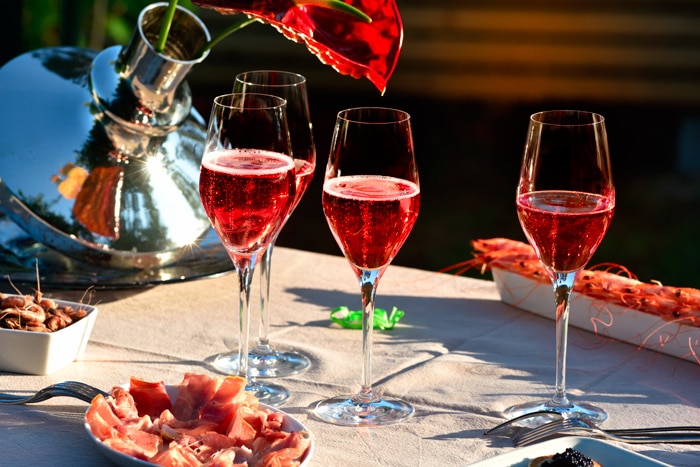 Photo Credit: CIVB
Germany: Clink pink!
Look no further than Germany's top producing Pinot-producing regions and you'll find a variety of rosé wines fit for your Fourth! The rosé stemming from Pfalz, Baden, and other regions is acid-forward, bright and clean, and ideal for summer. Planning a picnic spread with creamy cheeses and seasonal fruits? A bright bottle of German rosé pairs perfectly. 
Some of our favorite bottles? Dr. Heger Pinot Noir Rosé, Schäfer Organic Dry Rose, and Von Winning Rosé. 
Equally pink and oh so bubbly, Leitz Pinot Noir Rosé Sekt Brut. Sekt encompasses the world of German sparkling wine varieties and tasting notes vary on the grapes. Pop open a Sekt with Pinot Noir at its core, and expect bold, juicy berries balanced with a crisp, dry finish. 
Explore Riesling-based or Pinot Blanc-based Sekt sparkling wines and an entirely different flavor profile opens up. Riesling-based Sekt, like a bottle of Dr. Deinhard Riesling Sekt Extra Brut offers up a refreshing dryness with profound minerality and sharp acidity. Delve into a rich, more pronounced mouthfeel when pouring Pinot Blanc-based Sekt. A bottle of Raumland Blanc de Noir Brut presents a rounded, full-bodied experience highlighting warm nuttiness and deep floral notes.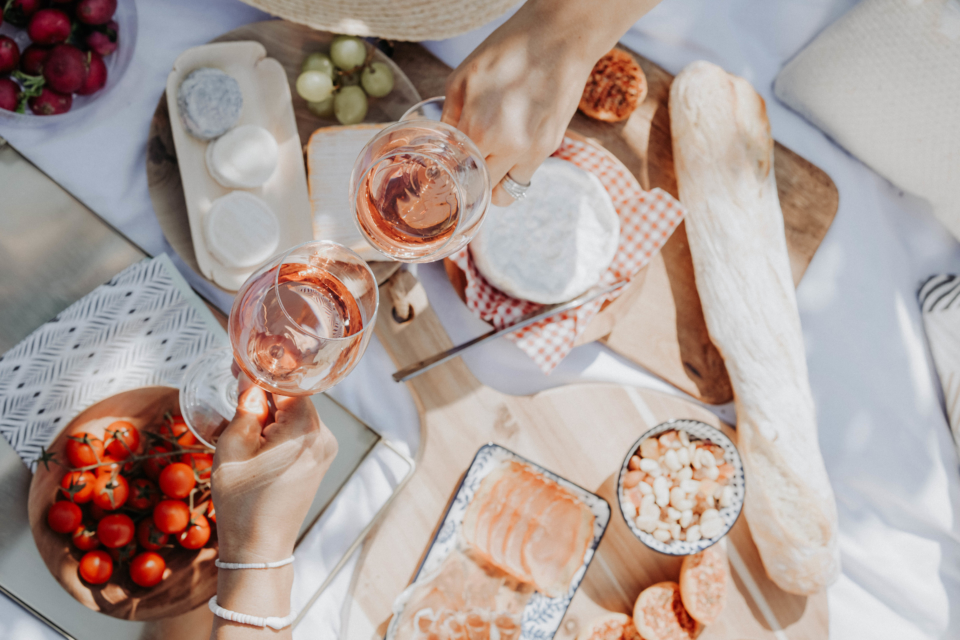 ©Favoreat / M. Anglada