Whatever preconceived ideas one may have about the average European wine-grower, chances are they are off. There is no such thing as typical when it comes to the people behind the wine. Here are two wine-makers who prove just that.
Benoit Soulis – The Great Adventurer
If you were to visit Benoit Soulies on his estate in Bordeaux, you'd never believe that only three years ago, he didn't have anything to do with wine. After saving up for 25 years to realize his dream of one day owning a vineyard in Bordeaux, he finally made the leap and purchased Château La Brande, where he learned everything he knows about making wine from the former owner.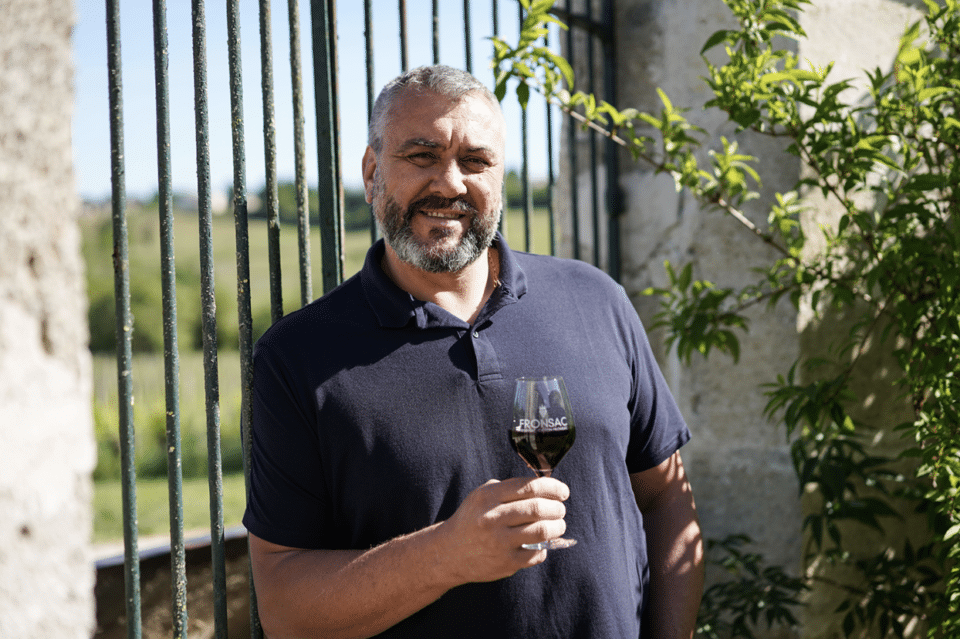 ©Favoreat / M. Anglada
During his relatively short time on the vineyard he has been able to add a tasting room, get certified for operating under ecological standards, and win a few awards along the way. Despite these impressive achievements, those who know Soulies were not surprised. After all, the fifty-something man from the French region of Aquitaine has a long list of outstanding adventures behind him. He took part in the Paris Dakar rally, won the national rugby champion in France, and in 2012 he set out on the greatest adventure of his lifetime: rowing across the Atlantic Ocean. Not only did he opt to do the trip unassisted, he even built his own boat, a skill he acquired by only reading online tutorials.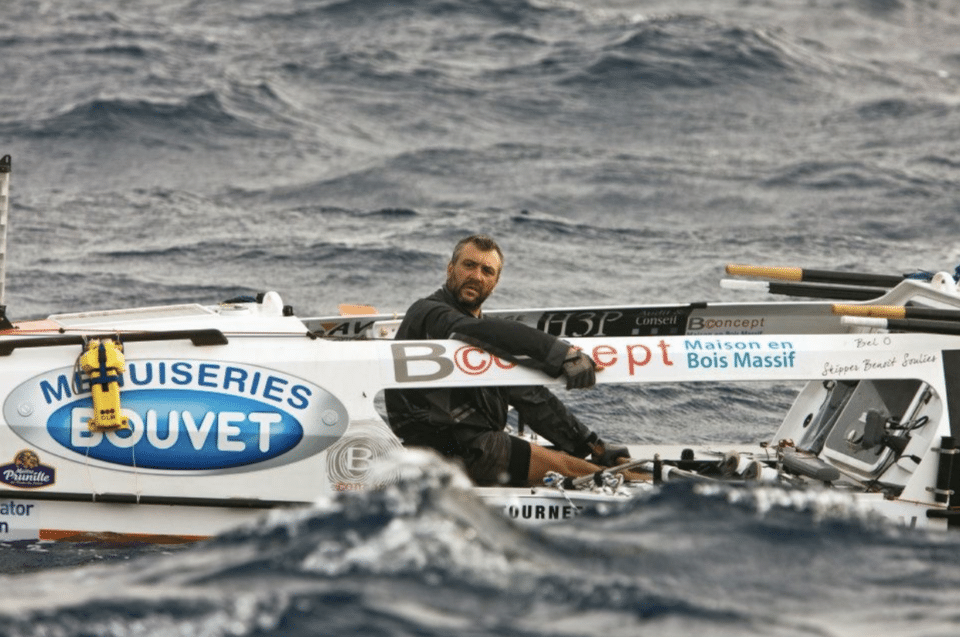 Photo credit: Nicolas Milice
The journey from Dakar to French Guyana took him 41 days, ten of which he spent under dramatic storms and ten meter waves. When he eventually arrived in French Guiana, he enjoyed it so much he stayed for three whole years.
Benoit Soulies' bio might read like a novel or a Hollywood movie, but these experiences and challenges have made him into the winegrower he is today. His wine comes highly recommended, and rumor has it, one can almost taste the adventure.
Marius Dillmann – From Vines to Turntables
If you thought wine growers were boring, you have not met Marius Dillmann of the Dillmann estate in Germany's Rheingau region. There are two things the gregarious young vintner always wears: a hat and a smile, both of which have become his trademark. Together with his brother Marcel he runs the family business his father started in 1980. Marius and Marcel have reinvented the estate, introducing ecologically-forward measures for wine-growing, modernizing the estate's wine house, and giving the brand a new face: their own.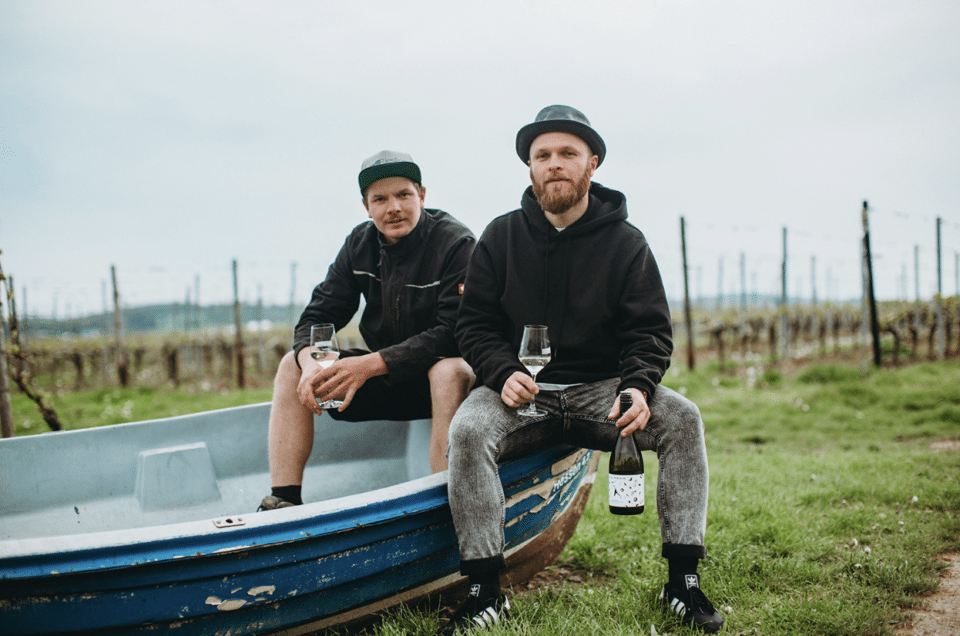 ©Favoreat / M. Anglada
When nighttime rolls around, Marius Dillmann swaps picking grapes for turntables as an established a popular DJ in the region. What started as making mixtapes for evenings with his friends turned into playing small gigs at parties and clubs. These days, DJ Dillmannski is in high demand and can be found at the turntables of internationally-acclaimed electro parties such as Palazzo and Bouq.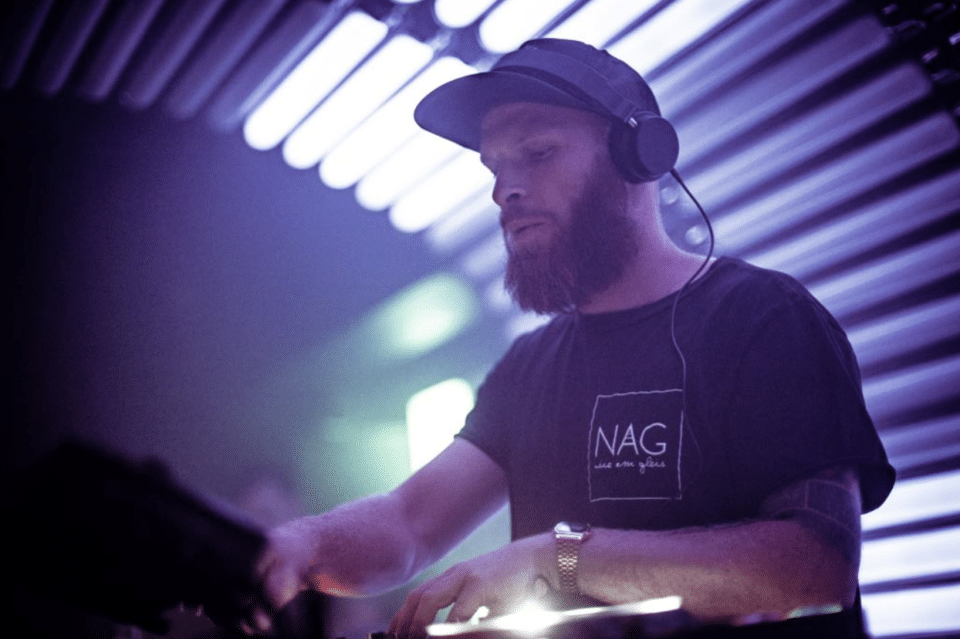 photo credit: pnk.art/Mainz
A few times every year, Dillmann manages to seamlessly link his two passions through Weinbeats, a wine tasting that never fails to turn into a big party. It's here that a new generation of Rheingau wine-growers and drinkers celebrate wine, music and the good life.