© Favoreat/Katja Hentschel
Whether you live near Bordeaux and Germany's wine regions, or are seeking out an incredible trip abroad to study and enjoy incredible wine, wineries are ready to welcome you with a perfect pour.
Time to "Clink Different"
Catch the spirit of Bordeaux and Wines of Germany coming together!
When you "Clink Different," you break down the barrier between countries and share your best bottles of wine at one table. You recognize the strengths and differences in each others techniques, agriculture, and rich history of winemaking, and borrow the best practices to make your own wines that much better. You ditch the idea that the world of wine is only for one type of person, or that being a lauded cellarmaster is only for the boys. You dive deep into understanding that Bordeaux and Germany's most important grape varietals do not overlap, and therefore develop a love for Bordeaux's finest whites and Germany's richest reds.
Most importantly, when you "Clink Different" you see the world in a more robust, connected, vibrant way. We are committed to this mission and can't wait to bring you along.
What qualities are wines from Bordeaux known for?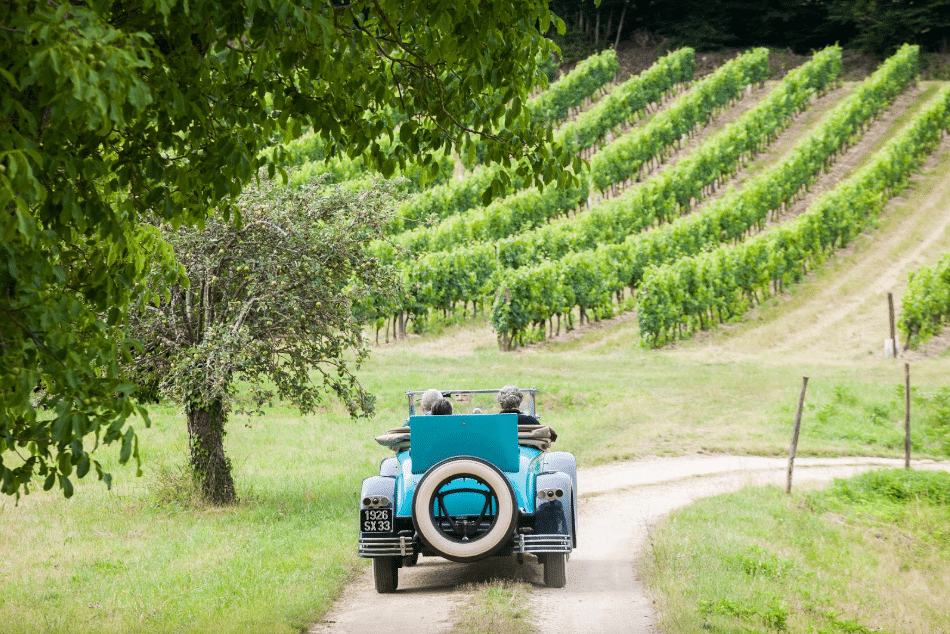 Saint Emilion, Bordeaux.
With both red and white wines being produced from 60 appellations, Bordeaux has earned its stripes as one of the most premier wine regions in the entire world.
Red Bordeaux varieties consist of Cabernet Sauvignon, Merlot, Cabernet Franc, Malbec, and Petit Verdot. Sauvignon Blanc, Sémillon, and Muscadelle make up the white varieties.
While prestigious and historic, many bottles of Bordeaux offer unparalleled value for the quality of wine, making it one of the most accessible, yet luxurious wines you can go for.
Expect stone fruits and minerality to shine through in Bordeaux reds, and bright, tart fruits to come forward with most whites.
What qualities are German wines known for?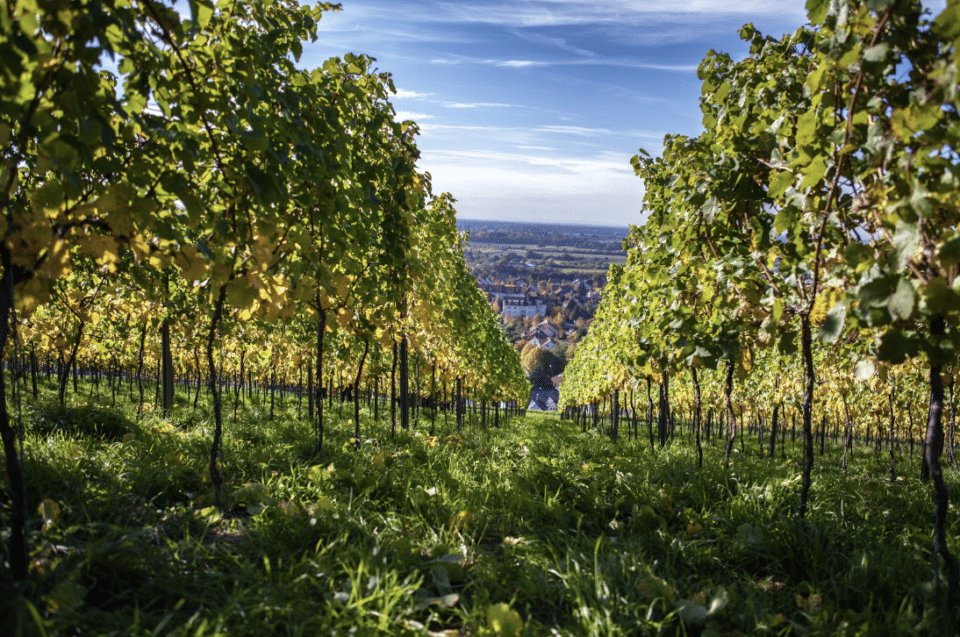 Hessian mountain road wine and stone. Photo Credit: Tim Wulf
While white wines comprise 65% of Germany's vineyards, you might be surprised to know that Germany is producing world-class Pinot, just a hop away from France.
Uniquely, German Pinot Noir, called Spätburgunder, will lean into warm, spiced flavors, picking up on their aging techniques and soil qualities.
Looking to be on the cutting edge of German red wine production? A visit to Württemberg will expose you to red varietals like Trollinger, Lemberger, Spätburgunder, and Schillerwein – a unique rosé made from different grape varieties.
Of course, it wouldn't be a trip to Germany without tasting the iconic Riesling being produced here. No longer resting on its sweet profile, producers are creating dryer Rieslings to appeal to a broader wine consumer.
A World of Innovation
Bordeaux and Wines of Germany are dedicated to advancing innovation within the wine world, from increasing diversity and representation from their leading winemakers, to pushing the boundaries of sustainable winemaking and the way wines are consumed.
Stamp Your Passport
We can't wait to invite you in to our vineyards and tasting rooms to explore our diverse, yet wonderfully similar wine culture. Stamp your passport and "Clink Different." Where will you go first?