14 May 2019
Fasching, Fastnacht, Karneval?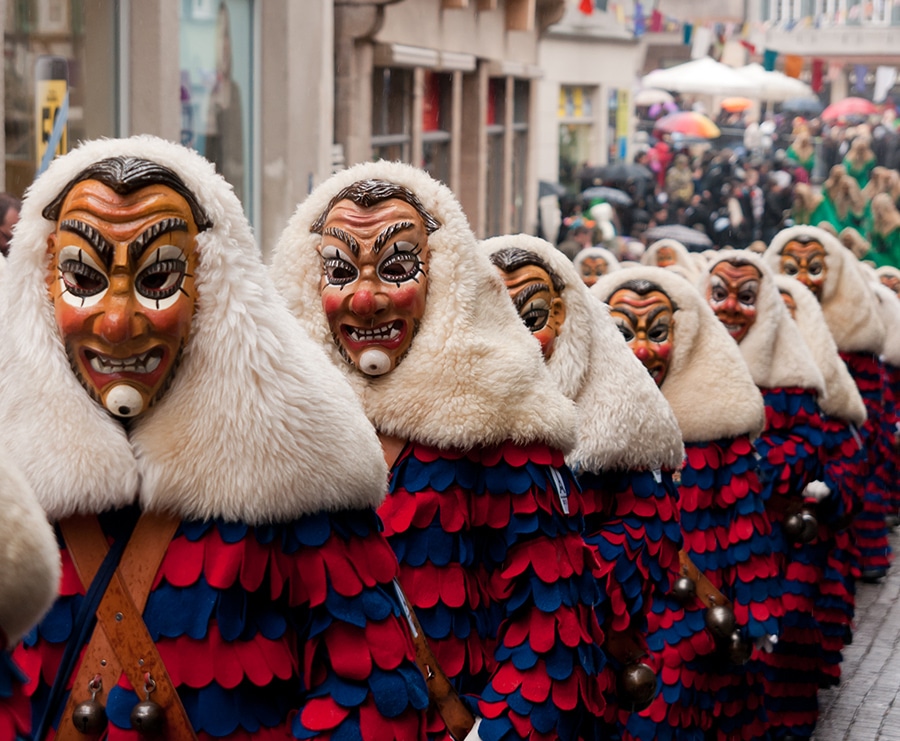 The real Mainzer celebrates Fastnacht. He can also come to terms with Fasching. Karneval does not work at all.
The people from Mainz call Helau! And they are out and about in disguise from Weiberfastnacht (Thrusday) to Ash Wednesday. If you don't like to put on make-up or wear a costume, you can at least wear a scarf in the carnival colors of red, white, blue, yellow around your neck.
At the latest from Weiberfastnacht, the city is in a state of emergency. Fastnacht songs are played backwards and forwards in every pub.
On Rosenmontag you look for the best place to watch the big parade. The city center is largely cordoned off, as the wagons move through the city center.
Read also...